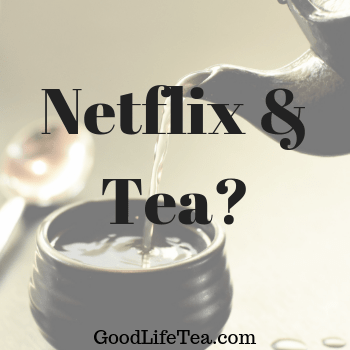 Hi friends! Hope you are all getting out & enjoying the sunshine this time of year! 
Speaking of the time of year, we've noticed a lot of summer love in the air! Do you have a budding romance in your life? Do you have a special someone that you may be courting? Why not introduce them to one of your favorite things? Tea!
Lately we've been seeing some rain in our area. On the next rainy summer day, invite your special someone over to curl up with you, your favorite romantic comedy, & a cup of our Cream of Earl Grey. This tea is perfect for a day of drizzle. The classic bergamot flavor is only heightened & complemented by flavors of vanilla & floral notes. It's a twist on the classic Earl Grey & is certain to impress your crush. 
Feeling as though your flame is absolutely perfect? Sent from Heaven, perhaps? We have just the tea to let your eye candy know that you're feeling this way. Make them up a cup of our Heaven Sent Chai! This tea is the traditional blend of Masala spices found in Chai with clove, cinnamon, ginger, & black pepper on top of the classic cardamom-infused black tea base. Talk about spicing things up! 
Sometimes, when getting to know someone, it is customary to take them out for drinks or to converse over a bottle of wine. Instead of doing the normal, expected thing, why not try to put your own twist on the traditional & surprise your special someone with something like a couple cups of our Ice Wine tea? This tea is a beautiful black tea infused with the winter harvested grape wine. It is crisp, clean, & sure to impress your infatuation! 
Lastly, as it is summer time, we recommend our Cranberry Apple for the apple of your eye! This tea is a tisane comprised of apples, oranges, rose hip, hibiscus, & cranberry alike & is sure to leave your crush tantalized. Whats even better is this tea is enjoyed both hot or cold! You can make it ahead of time before your date arrives too in our Mist Pitcher. This ensures you have enough tea made for the whole date & is sure to keep you cool should things heat up!
Hopefully these teas help you to really woo that special someone & get your summer romance in full bloom! If you have any recommendations that have worked for you or any other suggestions, drop them in the comments below! Enjoy! - Kaytea :)