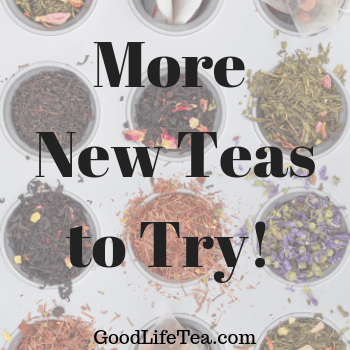 We are hoping you all have had a wonderful weekend & as promised, we are announcing some more new teas for you all to try!
Let's start with a bomb!
1. Spice Bomb Chai
This tea is just that, a bomb for your taste buds! This black tea cardamom blend incorporates the traditional Masala spices we expect from a Chai! These spices bring a bit of heat to your cup & being decaf, this tea is perfect to curl up with on the chilly fall evenings that are approaching! 
2. Heaven on Earth
This tea is everything the title suggests; "Heaven on Earth"! This is a rooibos tea that hails from South Africa. It is the most perfect blend of bitterness from a licorice component that finishes impeccably with the sweet citrus of orange peel. Also, not only is rooibos known for it's numerous health benefits, but it is also caffeine free! This means that you can enjoy your own personal Heaven on Earth at all hours!
3. Rhapsody in Blue
Rhapsody in Blue is an exquisite addition to our White Tea collection. Imagine swaying side to side to the raspberry rhythm of your favorite blues tunes & sipping this tea. It's a smooth tea that eases you into the fall temperatures & remains reminiscent of summer with it's raspberry notes. 
4. Peaceful Journey
An addition to our Oolong collection! Oolong teas are teas in which the leaves are both wilted & steamed. These teas are delicious & this one in particular is known for it's hibiscus highlights. It is very subtle, light, & nostalgic of gently walking through a garden in the spring! It gives us something to look forward to as temperatures begin to dip!
5. Take a Breath
Our newest tisane! For those unfamiliar, tisane teas are truly not really a tea. This meaning, that they do not come from the tea plant. Tisane's are dried fruits or herbs. This one in particular is wonderful as it is comprised of hibiscus, apple, rosehips, orange, plum & licorice. The different layers of flavoring are all enjoyed in sequence with a strong finish of clove notes. Being naturally caffeine free, it is another tea that can be enjoyed at all hours of the day as well! 

We hope you get a chance to try all of our new teas & report back to us! We are very excited for these new additions & cannot wait to hear your feedback as well! Have a wonderful week & hopefully we see you in the shop to grab a sample! - Kaytea :)