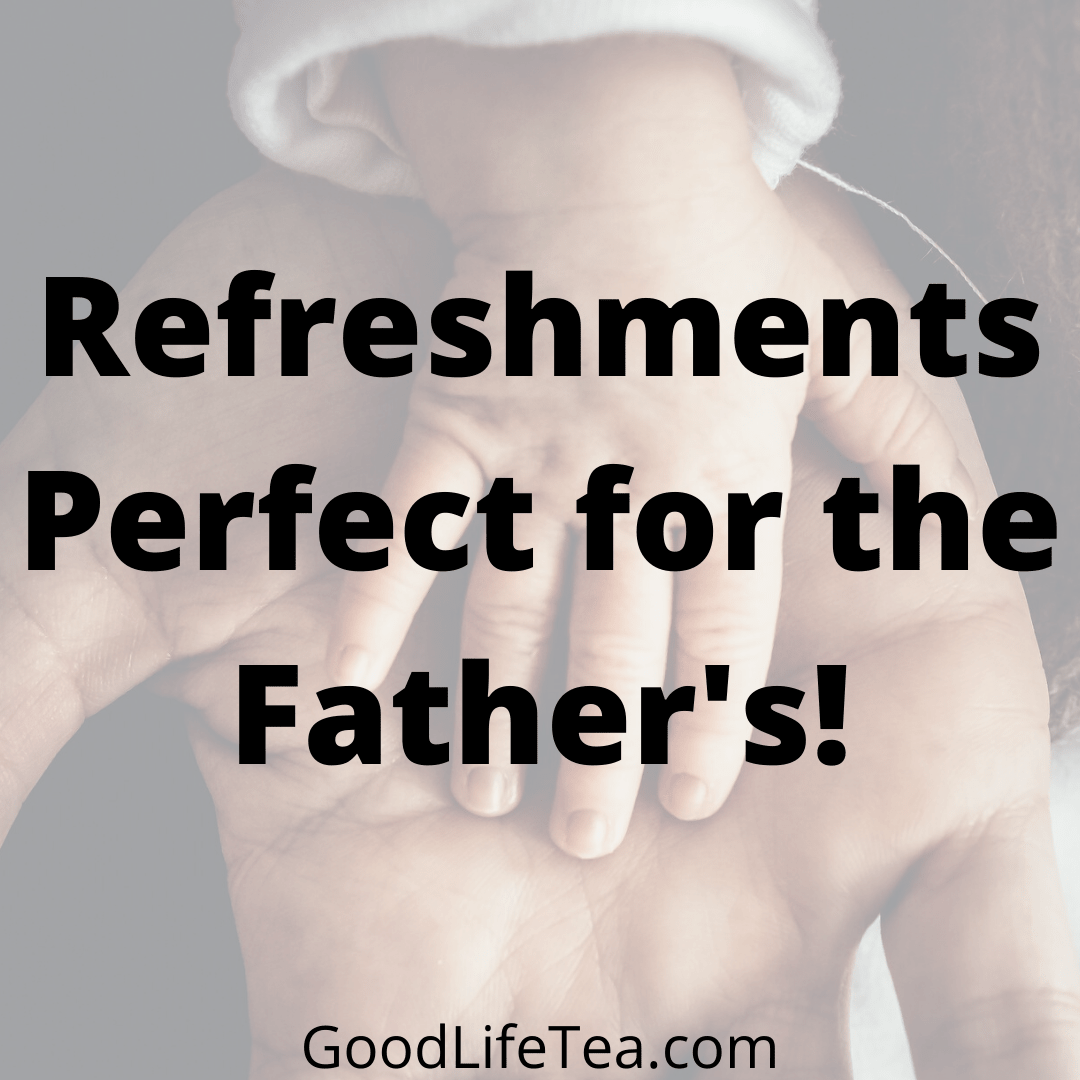 Hello friends!
This blog post was done by the lovely, Aubrey Simpson, when she worked here! All of it still holds true today & we want to repost it to share it with you. As I never had the pleasure of working with Aubrey at Good Life Tea, I figured I would add my two cents to this Father's Day post as well! 
My dad; the amazing, hilarious, crazy, & hardworking man that he is, is just like his daughter in that, he has grown to love our Roasted Yerba Mate. He may even love it more than I do (if that's possible)! Our Roasted Yerba Mate is categorized by an almost coffee bean, nutty flavor, that finished off with caramel notes, similar to a black tea. My dad loves the energy that it gives him without the crash. He swears that it increases his productivity & makes his work day fly by! He is absolutely addicted! If you are interested in learning more about why we at the Panara household are Mate connoisseurs, I highly recommend this blog post as well!   
Also, as mentioned in the last blog post, it is National Iced Tea Month! Why not kill two birds with one stone & celebrate the month while also getting your beloved dad a Father's Day gift?! I know so many gentleman who absolutely love their Mist pitcher because of it's ease and convenience. By picking up this pitcher & one of our tea's to get your dad started, you have gifted him the gift that keeps on giving all month long! Check out this link to see some of our most popular iced teas! 
Below is the original post, written by Aubrey! Let us know if you decide that your dad needs some tea! We are more than happy to help out with suggestions! - Kaytea :) 
Time is running out...
Father's Day is days away! Do you know what you're going to get the fathers in your life yet? Tea and tea ware seem like very feminine gifts, but don't write them off just yet! Here are a selection of the manliest teas in our store.
Lapsang Souchong is a tea with such a strong, smoky aroma that some chefs use it as a rub to impart a smoky flavor. The stories of how this flavor was originally created vary, but almost all involve a time crunch resulting from the inconvenience of invading armies or hurried tea makers. In some versions of the story, fighting off the invasion kept tea growers too busy to keep up with demand, and in order to create more product faster, they smoked the leaves in order to dry them.
This tea is also the favorite of the famous fictional detective Sherlock Holmes. While the tea is never mentioned in the original Sir Arthur Conan Doyle text, the many writers who have crafted variations of the original character tend to agree the detective drank this tea in particular. Given the personality of the tea, and the personality of the character, it seems like a reasonable conclusion and made the stories more engaging. 
If you would prefer to gift a tea with a similarly smoky aroma may be less overpowering, I recommend Russian Country. This is a hearty tea that survived the long overland journey from China to Russia. While the smoky taste still dominates the flavor is this tea, sweeter notes of citrus make it a less polarizing experience.
If you'd prefer a tea that still seems masculine enough to not embarrass your father, but which does not taste like campfires and cigars, I recommend Dragonwell. This green tea has wide, flat leaves, formed by shaping them against the side of a hot wok.
In addition to these, I recommend any tea in our store as a father's day gift. Tea is not a gendered experience, and we hope that you and the fathers in your life all enjoy on his special day. Comment below with what you're giving this Father's Day. Is it tea?