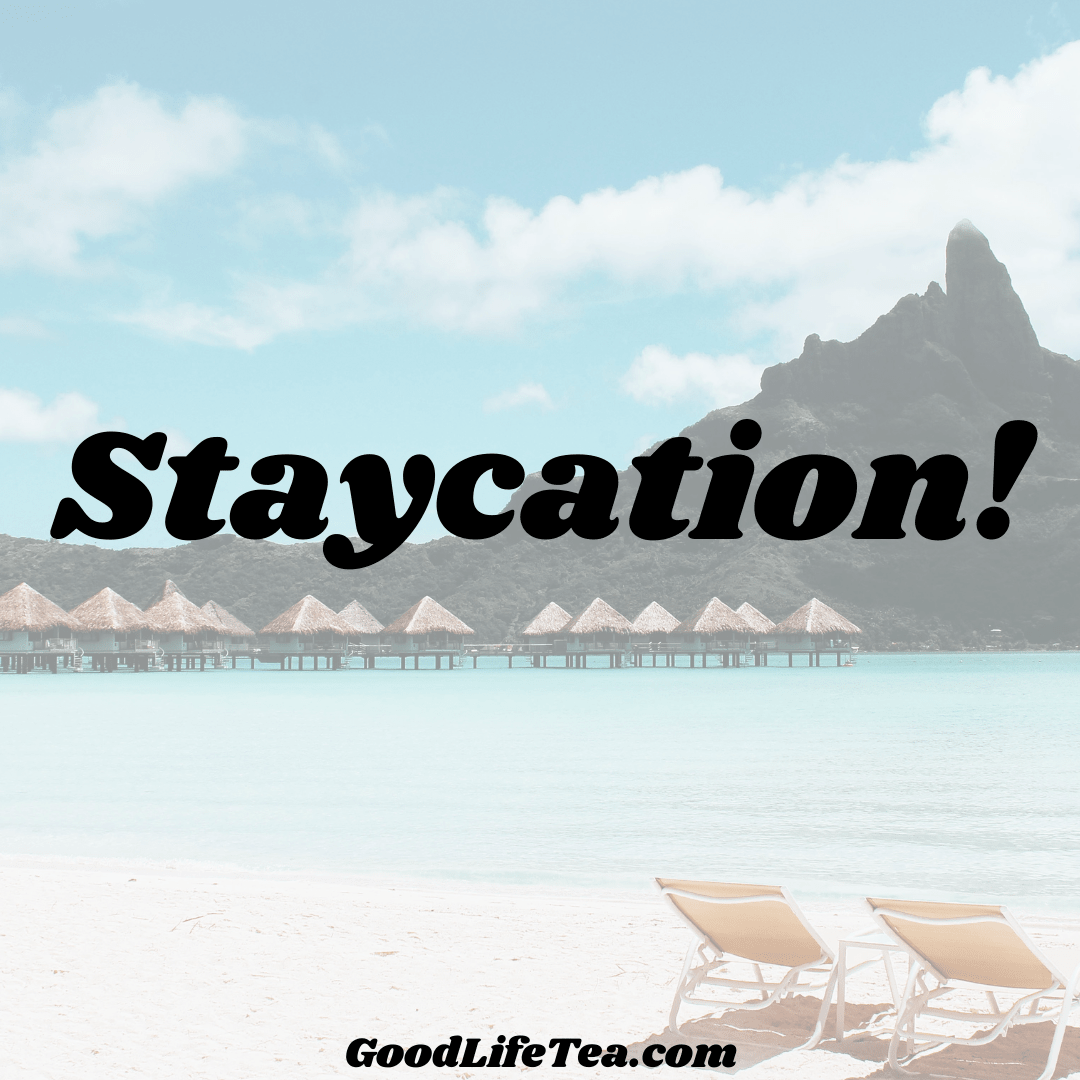 Good morning, tea peeps! We hope that you are all having a wonderful week and staying warm in our first real snowfall of the year! Yay! 
While the first snowfall is, no doubt, always magical and long awaited, I, myself am much more partial to the warmer temperatures. I'm sure I have mentioned this before, and I apologize for the repetition, but last night I was shivering underneath my alpaca blanket thinking, "Come on!". It really got me dreaming of a vacation to the warmer climates! 
Unfortunately, due to COVID-19, vacations are a bit of a predicament right now. Traveling is tough and we all want to do our part to stop the spread of this terrible virus. Here at Good Life Tea, we have implemented zero contact order pickup, delivery of orders, wearing masks while in the store for work, keeping our workspace clean and sanitized, etc! Furthermore, we created the following collection for those of you like me, who are missing vacation, or for any of the caged Carmen Sandiego's in your life!
Introducing, the one, the only,  Good Life Tea's... "Staycation!" Collection! 
Both Susan and myself are dying to get back to Europe so you can see where our minds are traveling to with this staycation! 
Let's start with the inclusion of our Florence tea! Florence, the capital city of Italy's Tuscany region, is known for it's absolutely timeless beauty and plethora of Renaissance artwork. In this city alone you can view both Michelangelo's famous sculpture of "David" and Leonardo Da Vinci's "Annunciation" and still have time to cross the Ponte Vecchio, all in one day! We chose this tea as it emulates the romance of the city of Florence. In it, you will taste deep chocolate notes that are then highlighted with hazelnut and vanilla. We often hear that it is a good, and guiltless, alternative to hot chocolate (which I'm a big fan of too!). If you are dreaming of dancing in the 
Piazza della Signoria, and this pesky virus is keeping you from doing so, this tea helps the sting and is a good placeholder until you can do so in person! 
The other tea that we had to include in this collection is our fan favorite, Paris. When you think of the amorous city of Paris, what comes to mind for you? I think of walking hand-in-hand, with the one I love, along the Champ De Mars as we admire the Eiffel Tower and sip this scrumptious beverage. Like Florence, it is a black tea, but this tea incorporates both the decadence of chocolate and vanilla, along with exquisite and unexpected fruit tones for body. It finishes on your tongue with caramel and bergamot notes that leave you dreaming of staring up at the Parisian night sky. When you can't physically travel to the city of Paris, just brew yourself a cup of this tea, and say "
c'est la vie!"!
This collection is comprised of 2 ounces of each of the above mentioned teas that we think you and your vagabond loved ones will enjoy! It is a steal at only $16 (way cheaper than plane tickets!) and we can't wait to hear the adventures that you go on with it! Stay safe and cozy! - Kaytea :)