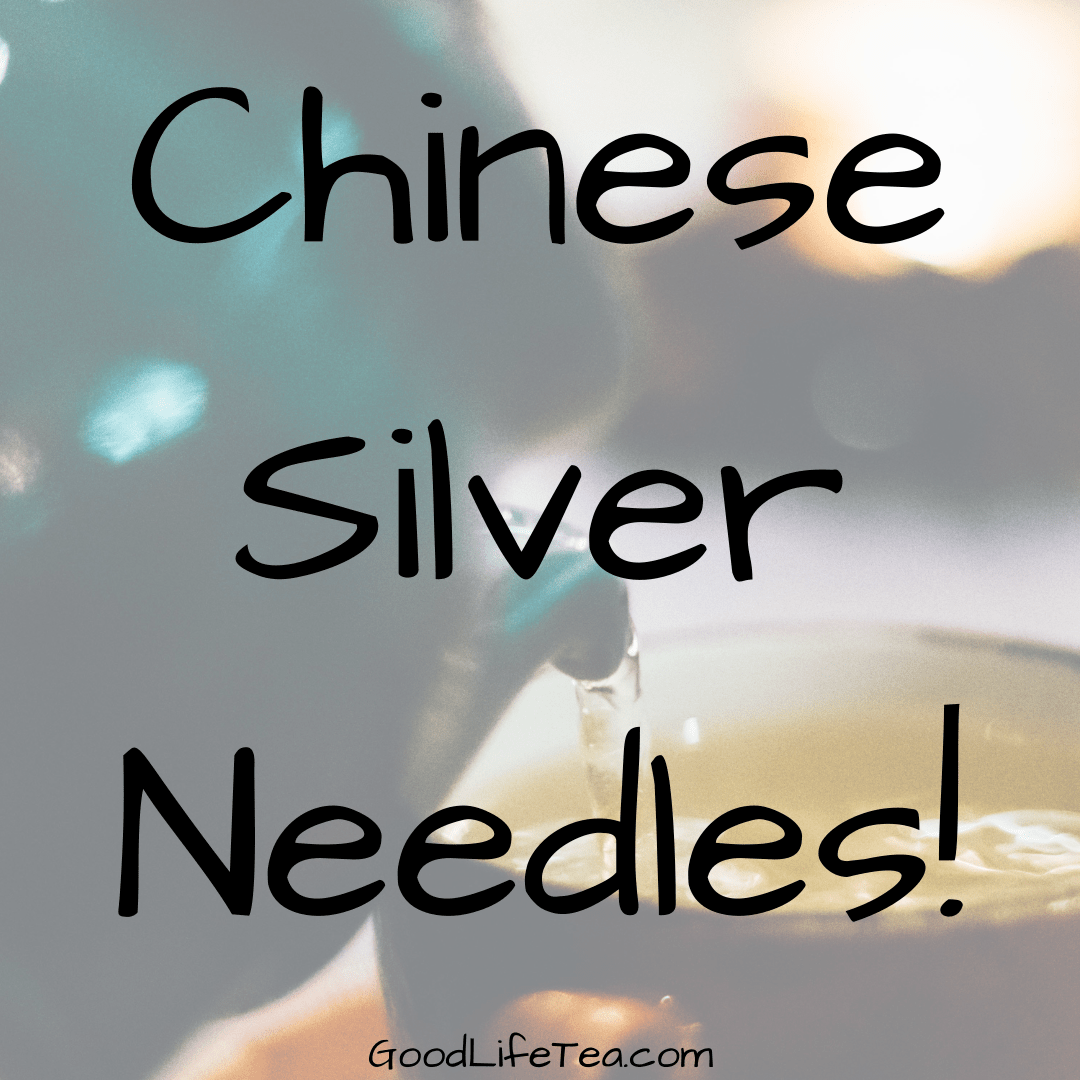 Happy Holidays to all of my most favorite people; you all! I hope that you are all staying warm, safe, healthy, and are ready for Christmas! I know I am! 
With the holidays really creeping up, our orders piling up here (HUGE thank you to you all!), and having just finished my Christmas shopping, I thought to myself, "I deserve a little treat!". With that thought in mind, I decided to get myself some of our highest grade white tea, our
Chinese Silver Needles
. 
Moral of the story, boy, do I have something to tell you all!
This tea is worth the splurge and AH-mazing!! 
I'm not sure, after working at the tea shop for quite some time, how I haven't had the pleasure of sipping on this decadence. You all know how much I love my
Roasted Yerba Mate
, and this is becoming a contender for my new favorite! 
Yes, you read that right. I know, I can't believe it either but this white tea is absolutely delicious. You're probably thinking to yourself exactly what I had been thinking for so long, "Why is it more expensive? Is it worth it?". 
Let's start with the first inquiry. This tea is a bit more expensive as it is made from the first harvesting of the tea leaves for the season, immediately after winter. These first buds and very premature leaves are thought to pack an abundance of healthy goodness. When asked in the shop about our Silver Needles and the first harvest, we often compare it to the coveted Ice Wine. Ice Wine, similarly, is made from grapes that have been frozen on the vine and are very hard to harvest. It results in a small yield and therefore is very sought after. 
These grapes produce a very sweet, dessert wine that is beloved by many. 
Equivalently, the time window in which the buds for our Silver Needles can be reaped is very small and therefore this tea is again, very longed for. Once you taste how exquisite this tea is, you will realize, it is a small price to pay! (If you love Ice Wine, check out our
Ice Wine
tea!)  
Now, onto your second question, "Is it worth it?". The answer to this question, is a loud and resounding, "YES!". Above, I have included a picture of just one the reviews from of our pages of 5-star reviews for this tea. It is light, delicate, and subtly sweet. It also is rich in antioxidants and pure in flavor. I highly recommend this tea in the afternoon as it has slightly higher caffeine as well. I have been enjoying it as a pick me up to keep me chugging along as I wrap gifts! 
As I finish up with this blog post, before I start the next thing on my to-do list, I am having a hankering to go brew a cup of this right now! I think that is just what I'll do and I hope you all have a chance to order some and try for yourself soon! Stay cozy! - Kaytea :)