Good morning, tea sippers! We are here, hoping that you had a wonderful Mother's Day with all the mama tea sippers in your life and we able to spoil them as they all deserve! Today, we are going to talk about something we have discussed before but that proves to continually changes. Today, we are going to be telling you what us here at the shop have been filling our cups with lately!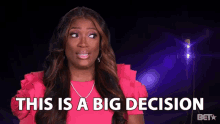 We try to do this periodically with you, as we continually hear questions from you you like "Well, what's your favorite?" or "What's in your cup today?". Sometimes Susan and I go through phases in which we like a certain tea for awhile, but then have the urge to try something new. Sometimes we feel adventurous, and try 2 or 3 different flavors throughout the day. And then, sometimes, we just need a cup of one of our all time favorites to bring us back home. It regularly changes and today I'm going to be letting you know where we are at presently. For me, I have recently found a new tea that I may be adding to my "all-time top favorites" category. I was in one of our more adventurous moods and decided to try something that was a bit out of my comfort zone and normal choices.
You guys know that I typically don't gravitate toward the green teas. My palette isn't generally partial to the vegetal tones in green teas, but for whatever reason I was drawn to this section of the shop. I want to drink more green teas and become more well versed in this type of tea, but in the past, have had a hard time acquainting myself with the particular flavor. That all change when I decided to brew myself a cup of our
Hello Hawaii
and drink it over ice. This exquisite green tea begins with a base Sencha style green tea that is layered with actual pieces of pineapple and papaya and infused further with these flavors. It is beautiful to gaze upon prior to brewing, but the taste is the real showstopper here. As someone who doesn't love green teas to begin with, I was shocked at the way the pineapple and papaya really took over and mingled on my taste buds. I didn't taste the expected "grassy" tones at all, and was so pleasantly surprised with how fruity and summery this blend was. I have been drinking this tea non-stop since taking the leap to try it. As mentioned too, I have been drinking it over ice which has been a true delight! It has gotten me through this past week of rainy days and kept me optimistic for the warmer summer days that are so close! In finding out how much I enjoyed this blend, I have begun to make it in our
Mist pitcher
each evening, as well. It is by far the easiest way to make iced teas and allows me to have enough made to enjoy the following day, all day long! Check out the below blog articles that I have written previously on this awesome piece of tea ware to learn more!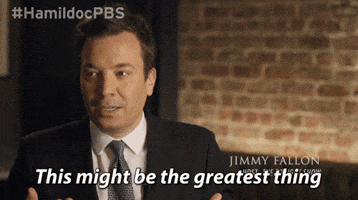 Susan, on the other hand, has taken another one of our approaches in terms of what she has been drinking lately. She has decided to return to one of her staple teas that she so loves and has been enjoying our Autumn Sunset tisane tea each day. This is Susan's favorite tea here at the shop for so many reasons. While she does venture out and try others, somehow she always finds herself returning to this one. Our Autumn Sunset is made up of apple pieces, raspberry leaves, lemon balm, rose hips, peppermint leaves, hibiscus, natural passionfruit flavor, cranberries, safflower, and blue cornflowers. Not only is it absolutely stunning to look at, but once you brew it you will only more so fall in love. The fruity notes that you taste initially are perfectly complemented with the cool, minty, and refreshing follow up that is provided by the peppermint leaves. While this tea is decadent served hot, as I have been drinking my tea iced lately, similarly, Susan has been enjoying this one in her Mist Pitcher and iced, as well. She keeps this one in her refrigerator year round for guests! It's the owner's favorite! How could you go wrong?!
Now it's your turn. What are you drinking? Are you staying in the safe zone, dipping your toes into the new waters, or really diving into something new? We want to know! Keep us updated! We love hearing from you. Enjoy the sunshine and happy sipping, friends! - Kaytea :) 
P.S. Don't forget that Father's Day is on the horizon! Dad's love tea, too!