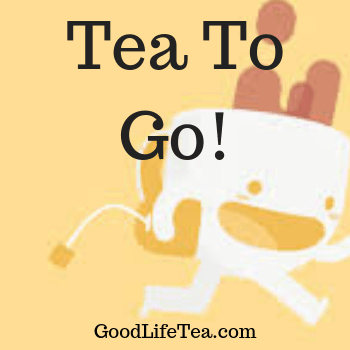 Happy Sunday, to my favorite group of tea sippers! I don't know about you all but I am thoroughly enjoying this little break from the rain we are experiencing and the gorgeous fall day outside!
In going along with taking advantage of the good weather while we have it, I know I will be out and about today trying to take advantage of it. In doing so, I would love nothing more than to also be able to enjoy a few cups of some of my favorite tea! You are probably thinking, "But how? Thats so much to bring along with you.". Fear not, my friends, we have an awesome solution for this! We are equipped with our individual travel to-go brew bags! These bags are both environmentally friendly in that they are bio-degradable and made from sustainable forest products. They also are made from unbleached paper like many of the other mainstream teas which is all around better, as I don't know about you, but I try to avoid ingesting bleach as much as possible.
These bags are great for not only days like today and adventuring but much more. I have used them for travel! Often times when I am away from home in a hotel or at a friend's I find that simply a cup of one of my favorite teas has a way of making it feel a little more like home. Instead of packing my infuser I just pack some pre-made tea bags that are much more conducive to saving room in my suitcase and that I can throw out after I use them (leaving more room for souvenirs or gifts on the way back!)!   
They also can be used to bring tea to the workplace! If you are feeling like changing up your usual flavor or just keeping your infuser at home, these bags are great! You can pack a single bag with your tea of the day in your lunch and because these bags are so tough they can be used for multiple steeps throughout the day! 
I highly recommend these bags for many reasons, most importantly for their versatility and user friendliness. They allow me to pack multiple of my favorite teas from here at the shop in my lunch to be enjoy throughout the day and no matter where I may be! I highly encourage you guys to give them a go and please let me know what adventures you take them on! If you do get a chance to try them please snap a photo & use the hashtag #goodlifeonthego! Show us how you are using your brew bags! Hope you all enjoyed the weather and have a great start to the week! -- Kaytea :) 
Shop the bags below!