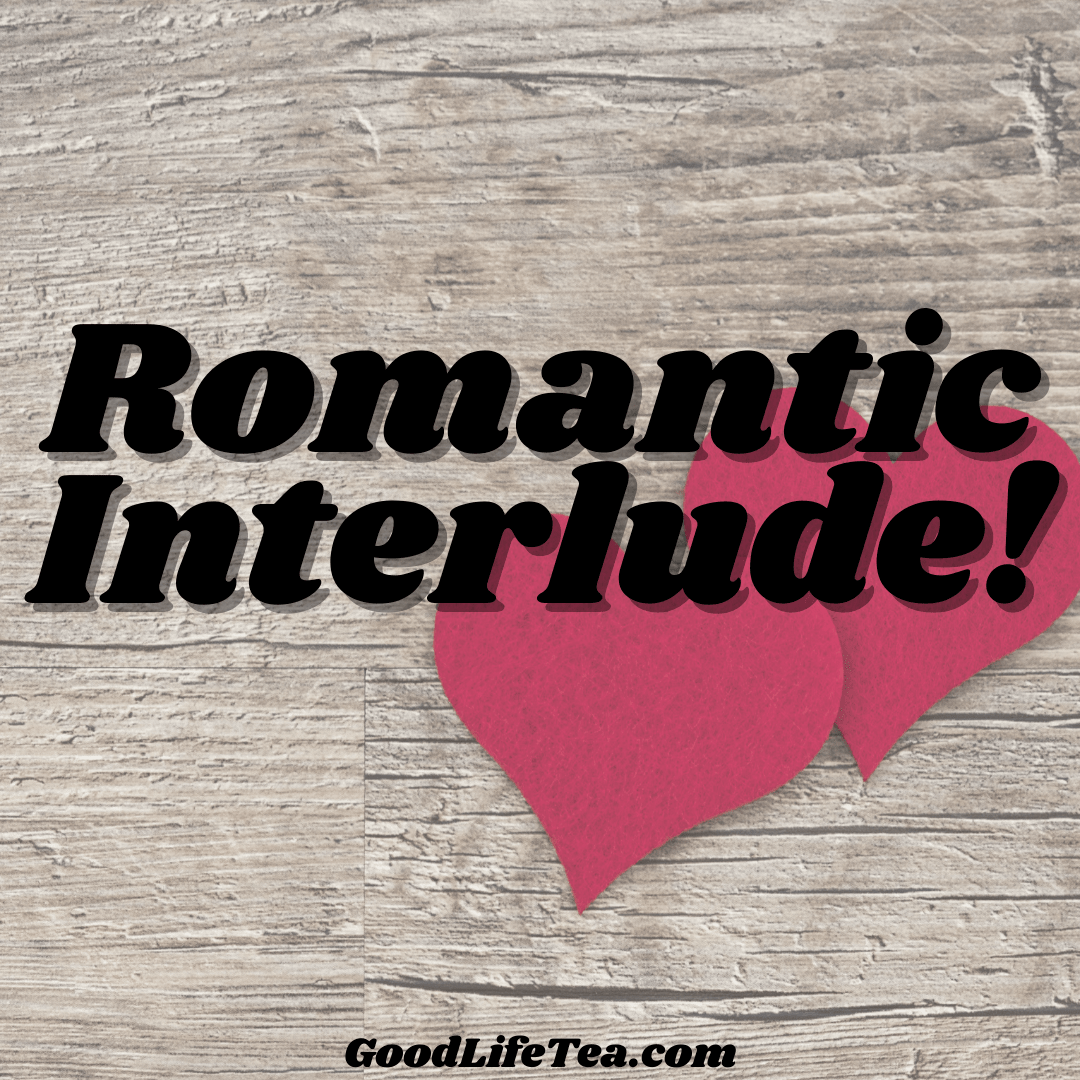 Good morning, good tea people! We hope that your week is coming along nicely and that you have been able to stay warm (hopefully with tea!) with the first full week of chilly temperatures!
Today, as promised, we are highlighting another one (and the last of our announcements this year) of our special Holiday Collections! 
Do you have a new special someone in your life this year (I do!)? Or are you just having a hard time finding something for your honey bunny? We have heard you and we curated this collection specifically for you! 
Our Romantic Interlude collection is comprised of 4 ounces of two of our most amorous blends. First, we have our Autumn Sunset. Autumn Sunset is a beautiful tisane tea that emulates the deep levels of love people can find with one another. It starts with apple notes that are highlighted with the surprise of blackberry leaves. This tea finishes with the freshness of mint and leaves you feeling relaxed and rejuvenated! Autumn Sunset is one of our lovely Susan's favorites! She has this in her refrigerator everyday, ready to be enjoyed! Also, check out the video below to learn more about this blend! 
The other tea that we have included in our Romantic Interlude collection is our "Last Mango in Paris". It's name is our spin off on the steamy 1972 film, "Last Tango in Paris", which is known for its sultry and risqué plot! This tea is our most popular tisane tea for the real "pow" in flavor it embodies. First, you will notice the blast of fruit flavors that include luscious mango, orange, and apple. These tones are then complemented by the flowery counterparts of hibiscus and rosehips. You won't regret ordering this for your significant other and I bet that you try to get them to share with you! After all, it takes two to tango! 
What's an added bonus to this collection proves that both of these teas are caffeine free! You can enjoy them with your swee-tea at all times of the day! Both of them, we often hear, are fantastic iced as well! 
This holiday season, build a fire, snuggle up, and share a cup of tea with that special someone. Wishing you all a lovely week, with your lovey-dovey! - Kaytea :) 
P.S. Please don't forget that we are now open on Sundays! Remind your friends and family as well! We are here every Sunday from 11AM to 4PM, and can't wait to help you find the perfect gifts for your loved ones this holiday season!