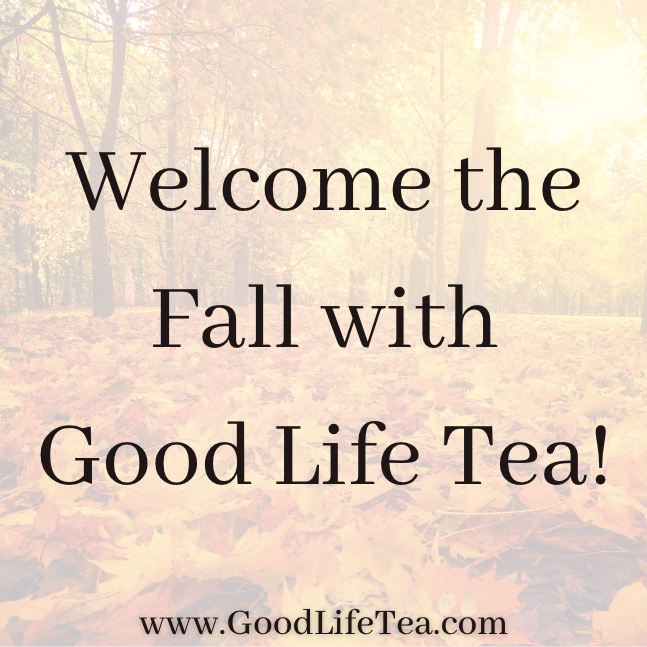 Good morning, tea peeps. As we are getting ready for Labor Day weekend, don't you feel that fall in slowly setting in on us? If you don't, and you are saying "Kaytea, it's still so hot!", don't worry, in this post we're going to touch upon four of our teas that we recommend are delicious both hot and cold, and will help you transition from the summer to the fall!
Our most popular tea, by far, is our Hot Cinnamon Spice. This tea is the perfect combination of sweet and spicy and includes 3 different types of cinnamon (who even knew there were 3 different types of cinnamon?!). If you have ever had Big Red gum or Fireball whiskey, think of this flavor, but in an absolutely delectable tea drink. It gets better, this tea comes in both Decaf and Caffeine Free blends, as well! Get this, I have more good news for you. As of today, we have started our fall sale on all Hot Cinnamon Spice blends! Enjoy 15% off using code HCS15OFF!
What is another flavor that you always associate with autumn? For me, it is maple and to welcome the fall season, another great tea that we recommend is our Maple black tea. If you are like me, you love those delicious little maple sugar candies and this tea mimics those flavors without the sugar and calorie content! Should you be trying to slim down, perhaps think about trying this instead of the pancakes in the morning. It has the flavor that you are so seeking but doesn't cause you to cringe when you hop on the scale after. 
Another black tea that helps to greet the coming cooler temperatures is our Ice Wine. If you haven't tried Ice Wine itself, then maybe you aren't familiar with the sweet flavor that it embodies. Our Ice Wine tea mirrors this sweet, grape essence and celebrates the Finger Lakes, as well! We highly recommend this one iced on these lingering summer days poolside! (P.S. Keep yourself posted, we will have another blog coming out soon detailing some of the local wineries, including ones that feature this delicious dessert wine!)
The last tea we'll suggest in this blog is our Cranberry Apple tisane tea. This beautiful tisane tea includes apples, oranges, rose hip, hibiscus, and cranberry. It is both sweet and tart, and allows for the slight hint of the floral notes from the hibiscus and rosehips to truly shine through. It is also one of our sweet Susan's favorite teas! She keeps this one in her Mist pitcher, especially this time of year and is always ready to share a glass with you! Just as it says on our website, our Cranberry Apple is "a strong contestant in swaying people in the eternal "hot or cold?" debate: organic Cranberry Apple offers to let you have your tea and drink it too: it's superb cold or hot." Let us know which way you sway!
Welcome the cooler temperatures, beautiful leaves, and fall season with us today! Let us know if you try any of our fall teas and keep us posted on any that you like particularly for the upcoming season! We can't wait to hear what you are sipping on! Stay cool and sip on! - Kaytea :) 
P.S. If you send us a snapshot of you sipping your favorite fall tea on Instagram, we will feature you on our page! Check us out at good.life.tea :)