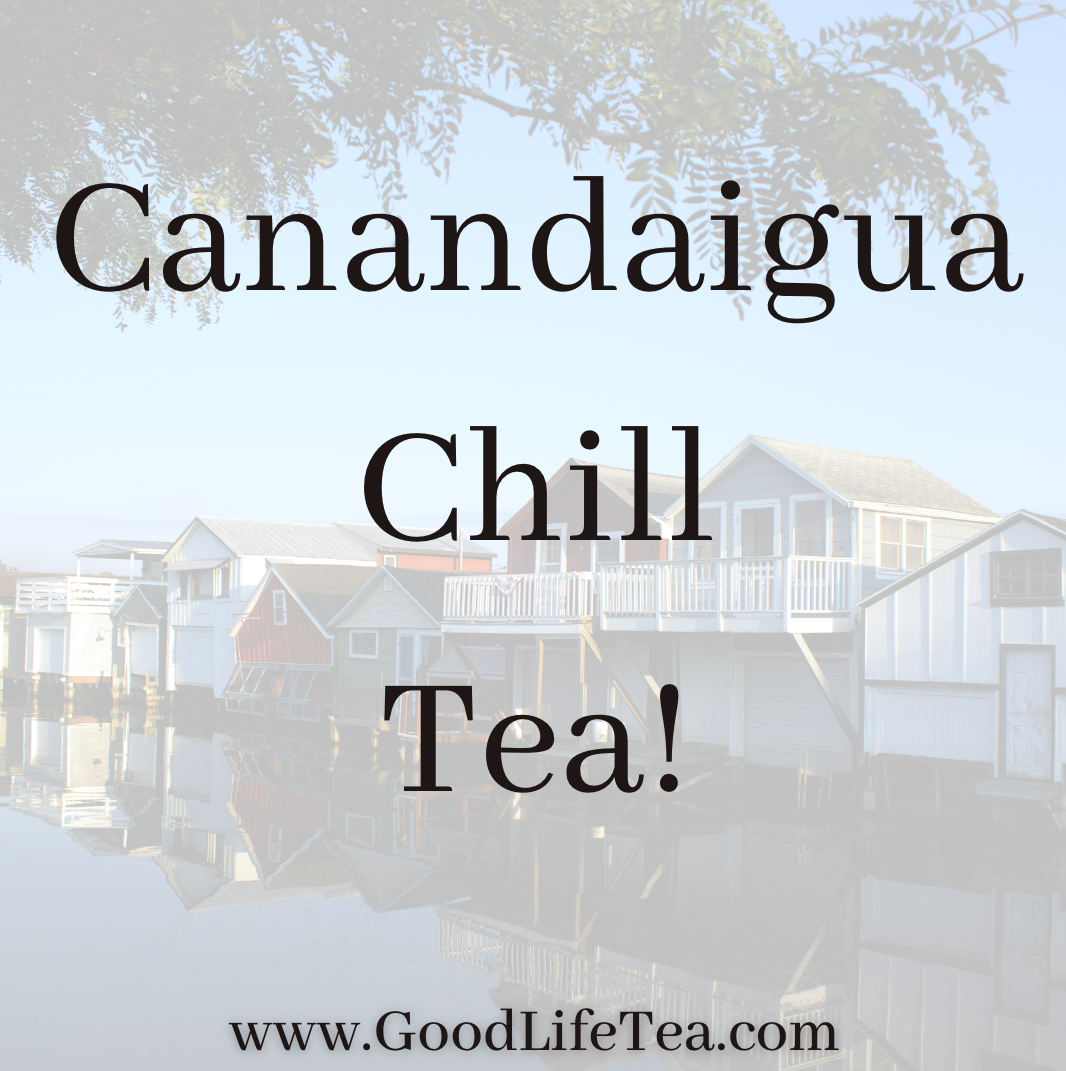 Good morning, tea loves! With it being the fall and peak leaf season in the Finger Lakes, we thought what better tea to feature today than our very own Canandaigua Chill?! 
If you are not from Canandaigua or the Finger Lakes, let us give you a bit of an introduction so that when we detail our tea that celebrates all of it, you understand each ingredient and are ready to appreciate it to the fullest. 
The Finger Lakes region of Upstate New York is renowned for its gorgeous lakes, abundance of agriculture, beautiful ski and snowboard locations, unmatched wineries, distilleries, and hard cider venues, and so much more. In putting together our
Canandaigua Chill
blend, we wanted to make sure that all of this was represented, as well as the amazing community and camaraderie that is present year round! 
In our
Canandaigua Chill
tisane blend you will find a
pple pieces, hibiscus petals, rosehip pieces, cinnamon, elderberry pieces, clove, cranberry pieces, and natural flavors. All of these combined create an absolutely luscious and savory flavor that is representative of the gorgeous transition from summer to fall in the Finger Lakes region that we are experiencing now. 
I highly recommend this tea both hot and cold. It is absolutely heavenly hot on a chilly fall night. It reminds me of being around the campfire due to the spice components and the apple notes add that autumn touch. For the days that are still warm and holding on so dearly to those summer temperatures, this tea is also so satisfyingly sweet over ice. It is also a completely caffeine free tea so enjoying it anytime of day or evening won't keep you up or give you jitters of any sort. 
Should you decide to celebrate our beautiful abode with us and brew a cup of our
Canandaigua Chill
, make sure to let us know what you think. We know you won't be disappointed! I hope you have a wonderful remainder of your week and that you are able to sip some Good Life Tea whilst doing so! Happy sipping! - Kaytea :)