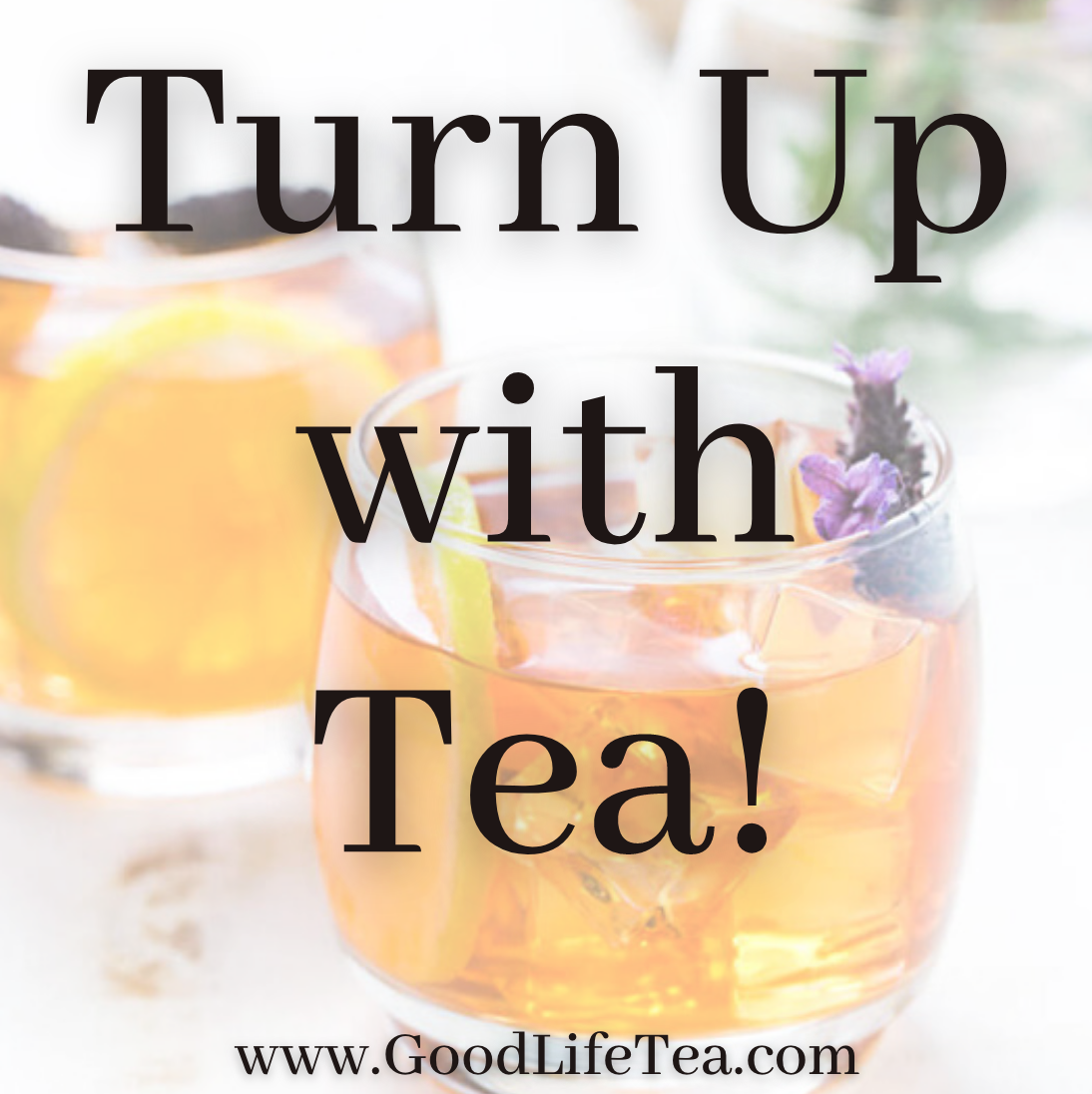 Happy almost Friday, tea friends! How was your 4th of July weekend? Did you get to enjoy the beautiful weather with friends? Were you lake or poolside? Did you have a nice glass of iced tea in your hand? I hope all of this and more was your reality! This sounds like the perfect situation to me, and I can't help but think, 'What could have possibly made this better?'. My answer lies in a recent, very popular trend in using teas to make cocktails! I've been reading article after article in which people describe their experience with adding spirits to teas and concocting new and absolutely delicious mixed drinks! Below I'm going to detail a couple of the recipes I found for you to include our teas in, as well as a few mocktail medleys for anyone that may be pregnant, not of imbibing age, or just not having a hankering for the hard stuff!
The Earl Grey Tea Cocktail
In doing my research, I found this libation to be of interest for a few reasons which I will detail below. The recipe is as follows:
Ingredients:
6

 

ounces

 

Cold Earl Grey tea
1¼

 

ounces

 

gin (a little less than 1 shot)

1¼

 

ounces

 

honey simple syrup

 

(how to make: 5 cups water, 1 cup honey in saucepan. Simmer until honey is dissolved)

1/4

 

ounce

 

fresh-squeezed lemon juice

2

 

sprigs

 

lavender
Instructions:
1. Brew 4 cups Earl Grey tea. This will give you enough to make a few cocktails. Store in the refrigerator to keep cold.
2. Make a batch of honey simple syrup to store in the fridge as well. 5 cups water, 1 cup honey.
3. Bring to a simmer until honey has dissolved.
4. Then cool in the fridge.
5. Add all of the above ingredients into a cocktail shaker, with 2 sprigs lavender and ice.
6. Shake several times. Then strain the cocktail into a glass over one large ice cube.
7. Garnish with lavender.
This is a delicious drink as the juniper notes from the gin play well with floral notes already present in our Earl Grey and the added lavender. What makes it a particularly fun thirst quencher for us is that at Good Life Tea we have quite the variety when it comes to Earl Grey teas. We have our Earl Grey with Lavender that already encompasses that lavender for this recipe which makes it easier to make! We also have our Cream of Earl Grey which is a fan favorite here. This variation on traditional Earl Grey brings in vanilla as a feature, and has orange peels layered atop for visual appeal. Perhaps, substitute a vanilla vodka for the gin in this one to enhance the vanilla notes from the tea! To learn more about our Cream of Earl Grey, I've included a video below. 
** To make this one a mocktail, simply skip the liquor and think about adding a few drops of vanilla flavoring. It's just as delicious and you don't have to worry about running the risk of a headache the next morning!
Not Your Mama's Piña Colada Tea
I found this recipe and I loved it, as it is so much easier to make than a traditional Piña Colada! I don't even have to include a recipe here. To make it, simply brew a pot of our Piña Colada tea (about 4 cups), chill it in the fridge, and then proceed to mix it in a glass over ice with the desired amount of your favorite rum! It's almost too easy! In our Piña Colada tea you will see the expected dried pineapple and coconut that are present in a piña colada. You will also notice dried apple, rosehips, and hibiscus which add depth and interest to this tea. If you have a blender, I highly recommend serving this cocktail blended with ice. It is refreshing and in sipping it, you will be transported to a beach somewhere with sand between your toes and Jimmy Buffet softly reminding you that it's 5 o'clock somewhere. 
** This is another easy one for the mocktail masters as just leaving out the rum doesn't ruin a thing. You'll enjoy the flavors from a piña colada just the same!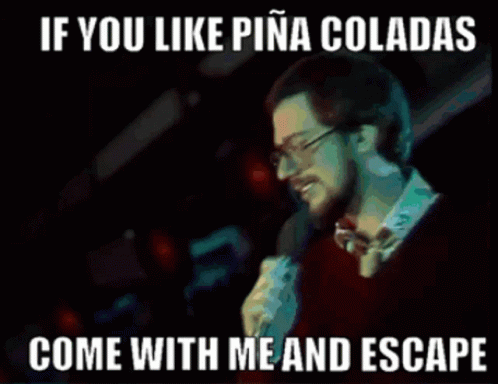 Hot Cinnamon Spiced Whiskey Rye
Another recipe that peaked my interest in doing research proved this little number. In the original recipe, this is made with Su Jung Kwa, a traditional Korean tea made from cinnamon, ginger, spices, sweet dried dates, and pine nuts that's commonly served as an after-dinner drink or dessert. Because we don't carry this particular blend, I had to improvise and thought, what better substitute than our most popular tea, our Hot Cinnamon Spice. Our Hot Cinnamon Spice is so unique and made with a black tea base that is highlighted with clove, orange peels, and 3 different types of cinnamon. Many inquire if it contains sugar because of its sweet flavor, to which I am always elated to tell them it does not! In making this, simply brew the tea and add a shot of your favorite rye whiskey to it to "kick it up a notch". Rye whiskey is known for its spicy palette profile which only adds to the already invigorating flavors present in this tea. This is our take on the Hot Toddy. While most cocktails are typically served cold, with this one, I suggest keeping the tea hot and serving it around your next campfire. Just as the Su Jung Kwa, it is a terrific after-dinner or dessert drink. What's even better proves, we also offer this in both decaf and caffeine free blends as I know most people aren't looking to consume caffeine post dinner or before bed. It will not only surprise your guests as they toast their 'mallows, but impress them as well!  
** In making this a mocktail, as you probably have guessed, don't include the liquor, but also think about adding a bit of lemon to our Hot Cinnamon Spice. The acidity from this heightens the cinnamon flavors and really helps your taste buds to absorb them! 
The Apricot Blossom
This is a cocktail that stood out to me as sometimes I feel like apricots are the ugly stepchild of the fruits. These little guys are so delicious and more often than not overlooked. Moreover, this neglect spills over and leaves our decadent Apricot black tea forgotten and under appreciated. If you are like me and Team Apricot, it may be that the Apricot Blossom cocktail is just what you are looking for. See the recipe below. 
Ingredients:
4 mint leaves, plus one sprig for garnish
1⁄4

 

oz. simple syrup
1

 

1⁄2

 

oz. brewed Apricot black tea, chilled to room temperature
1 oz. medium-bodied rum
1⁄2

 

oz. apricot liqueur (If you have trouble finding this, peach liqueur proves to be a good substitute)
1⁄2

 

oz. lemon juice
Instructions:
In a cocktail shaker, muddle together the mint leaves and simple syrup so the mint releases its oils.
Fill the shaker with ice, add the remaining ingredients, and shake vigorously.
Pour into a coupe or martini glass.
Garnish with mint sprig.
I love this one as it really gives the flavors of apricot a chance to shine. It is absolutely delicious, refreshing, and I believe it will change many preconceived notions of the apricot. 
** To make this one into a mocktail, instead of rum, substitute white grape juice (use about 1/2 a cup). This will keep the color of the cocktail as well as not intervene with the apricot taking center stage. For the apricot liqueur, try something like apricot juice which is sold at most grocery stores. If you have trouble finding it, peach or pear juice works as well. 
Back Porch Tea
I'll admit, the name of this one peaked my interest initially. Summer nights seem to always pair well with back porches, good friends, a lot of laughs, and some refreshments. For this boozy brew, we feature one of our tisane teas, our Angel Falls Mist. This is my own personal favorite tisane tea. It is a blend of citrus and strawberry that is so pleasant, I sometimes find it hard to put into words. It is the Good Life Tea version of strawberry lemonade and I just can never get enough of it. To make the Back Porch Tea, you simply need to brew and chill our Angel Falls Mist tea and in a collins glass add ice, 6 ounces of this tea, a shot of your favorite vodka, a sliced up strawberry (I like mine frozen to add to keeping my drink chilled!), and finish the top with seltzer, or champagne if you're feeling fancy! It's that simple! I love the versatility of the Back Porch Tea as you can experiment with all of our different tisanes, added fruits, or flavored seltzers to make your own blend. This one allows you to insert your own preferences and personality and you can continuously change what you drink on your back porch all summer long! 
** For the mocktail here, simply just don't add the liquor and venture on with the different flavored seltzers or frozen fruits. Truth be told, I like it better this way because I don't like to change anything about my Angel Falls Mist! 
As all but one of these are served cold, I wanted to remind you of our best selling tea ware product, our Iced Tea Mist Pitcher, as well. This is by far the easiest, most convenient way to make iced tea, and in reference to this blog post, it ensures that you always have tea on hand for your cocktails! If you have an unexpected guest pop by, no need to fret, your tea is already set to go and ready in the refrigerator. Watch the 30 second video below to see just how easy it really is!
If you find yourself making one of these drinks, let us know how you fared. If you have any of your own tea cocktails that you already enjoy, please also let us know and I can update our blog to include it! I hope that you all are enjoying a wonderfully short week and are able to stay cool until the weekend! Happy sipping! - Kaytea :)