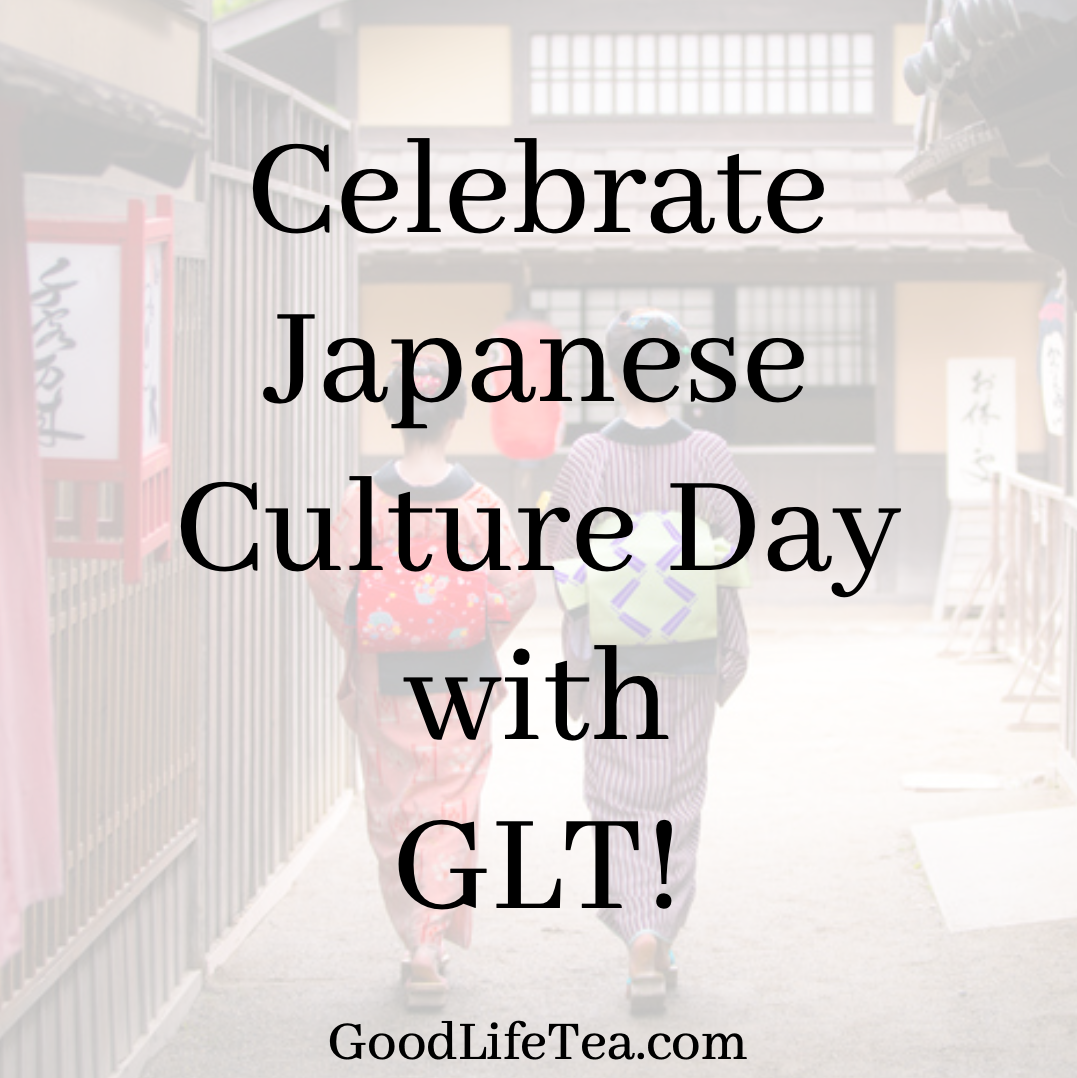 Good morning, sippers! We hope that you all had a fun, safe Halloween with your family! Today, we are coming to you to talk about a Japanese national holiday known as Culture Day! Culture Day is observed each year on November 3rd in Japan, as a celebration of respects to the traditional Japanese culture and to promote the notion of peace and freedom that is declared in their constitution. This public holiday was officially announced after the Second World War. In the first week of November, Education and Culture Week is observed. Events related to education and culture are held this week, which create a deep interest for people in Japanese culture. In observance of Culture Day here at the shop, we will be drinking some of our delicious Japanese teas and detailing them here for you! 
Let's start with our
Japanese Sencha green tea
. For seasoned green tea drinkers this decadence is sure to pique an interest. Hailing from the foothills of Mount Fuji in Japan, this tea is known for its crisp and vegetal tones. We regularly hear that customers who love this tea enjoy it first thing in the morning. The medium caffeine content and refreshing flavors will breathe life into your day and remind you that each morning is a new beginning. In choosing to drink this tea, you will be doing your own form of celebration of Japanese Culture Day. 
Next up, we have our
Wuyi Rock
oolong tea. For those unfamiliar, oolong teas are a cross between a black and a green tea. The leaves are both wilted and steamed creating a unique almost toasted flavor. While this tea is grown and harvested in Wuyi mountains of China it has become a very popular Japanese tradition to prepare and enjoy. What's the draw to this roasted tea, you ask? A refreshing delivery system for its many pro-health properties,
Wuyi Rock
is favored by those looking to cleanse and improve their immune system, as well as by anyone with fitness in mind. Help boost your immune system with this tea as we head into the cold and flu season! 
Now that you have some Japanese teas to partake in Culture Day, you will need some Japanese tea ware to enjoy these teas in! One piece of tea ware that we are proud to offer and that allows you to drink authentically just as you would in the streets of Japan proves our
Bamboo on Cobalt Blue Japanese teacup
. This cup features a beautiful, deep blue color with a white bamboo design on the outside and a glowing white interior which allows you to appreciate the colors of your tea as you sip. 
If you know someone who would also like to partake in Culture Day and is simultaneously a kitty lover, we have the purr-fect piece of tea ware for them as well! Check out our
Japanese Chubby Cat Mugs
! All love this piece as it holds 8-ounces and is all around very cute. If you are going to drink tea, we think it makes it more fun to drink it out of something adorable! 
We hope that you take a moment to celebrate Japanese Culture Day with us! Let us know how you chose to celebrate and which teas you are sipping to do so. I can't wait to hear from you all! Happy sipping! - Kaytea :)