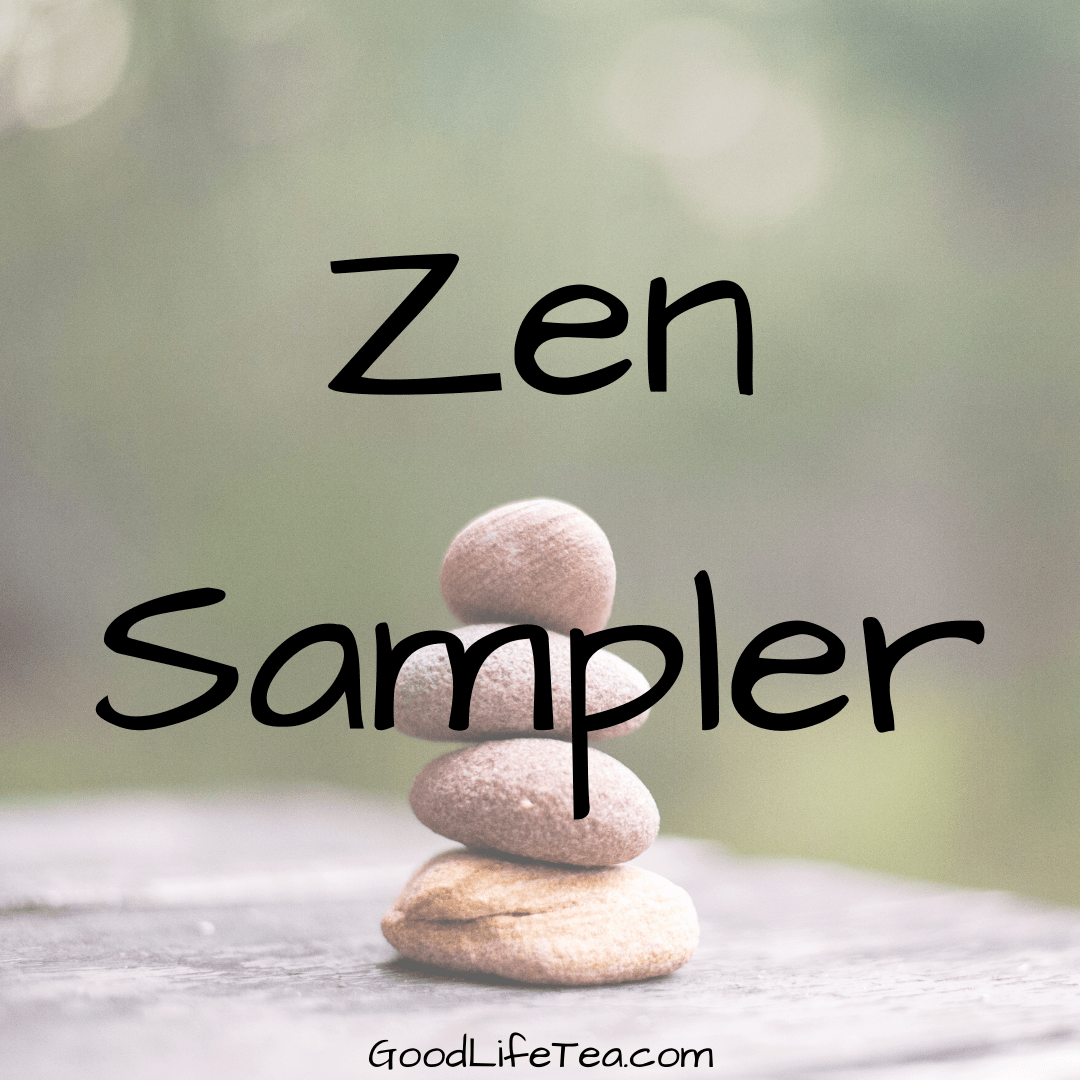 Good morning, tea sippers! You guessed it! It's time for our 2nd Holiday Set Announcement! Today I'll be discussing a set that we have curated for those looking for more peace, serenity, and zen within their lives. Fittingly, we've named it our Zen Sampler! Check out the description below to learn more. 
Because 2021 continued to be another year of havoc, uncertainty, and all around craziness, we decided to bring back our
Zen Sampler
by popular demand. Due to the ongoing pandemic, it's safe to say that we are all in need of a little "Zen" these days. This collection was specifically created to bring that peacefulness and calm to you and your loved ones. Comprised of a total of 6 ounces we have included 2 ounces of each of the following teas. 
Our
Orange tea
proves very popular as it is decaf! You can drink this black Ceylon tea well into the evening and still catch up with the Sandman - no problems availing! The Ceylon tea is highlighted with fresh orange peels and juices. These are refreshing and, in China, orange is a symbol of prosperity, so as you drink this, experience serenity and the intention of prosperity will be upon you as you take on whatever life throws your way!
Next up, we added 2 ounces of our
Belgian Chocolate
Rooibos
tea. We chose this tea as we know chocolate brings everyone a little bit of inner peace and happiness and Belgian is the best!
Rooibos teas
, hailing from South Africa, are caffeine free, and are highly recommended by Dr. Oz for their weight loss and appetite curbing properties! I love this tea at night as an alternative dessert! It has been absolutely magical and brought so much calm to me at night to brew a cup of this and then reflect upon the day I have just had in gratitude. I often find myself starting a gratitude list in my phone to which our
Belgian Chocolate
tea is always included! I highly recommend! 
The final tea we chose to add to this collection is our tisane,
Blue Eyes
. Voted "Best Tea for 20-somethings", this tea was inspired by the original irresistible "blue eyes", Frank Sinatra (another one of my favorites to listen as the Christmas season approaches)! It is made up of d
ried apple pieces, hibiscus flowers, cornflower petals, rosehip pieces, sweet orange peel, and natural flavors which are then blended with caramel notes for this unique herbal tea. Again, with no caffeine, we continuously hear that "this flavor profile encourages a relaxing moment", which we are all undoubtably searching for. 
We hope that this collection helps you to find peace in a time of turmoil, gratitude in your moments of solitude, and serenity as we go into this busy time of year! We at Good Life Tea wish you all the peace and joy in the world this holiday season! Happy sipping! - Kaytea :)