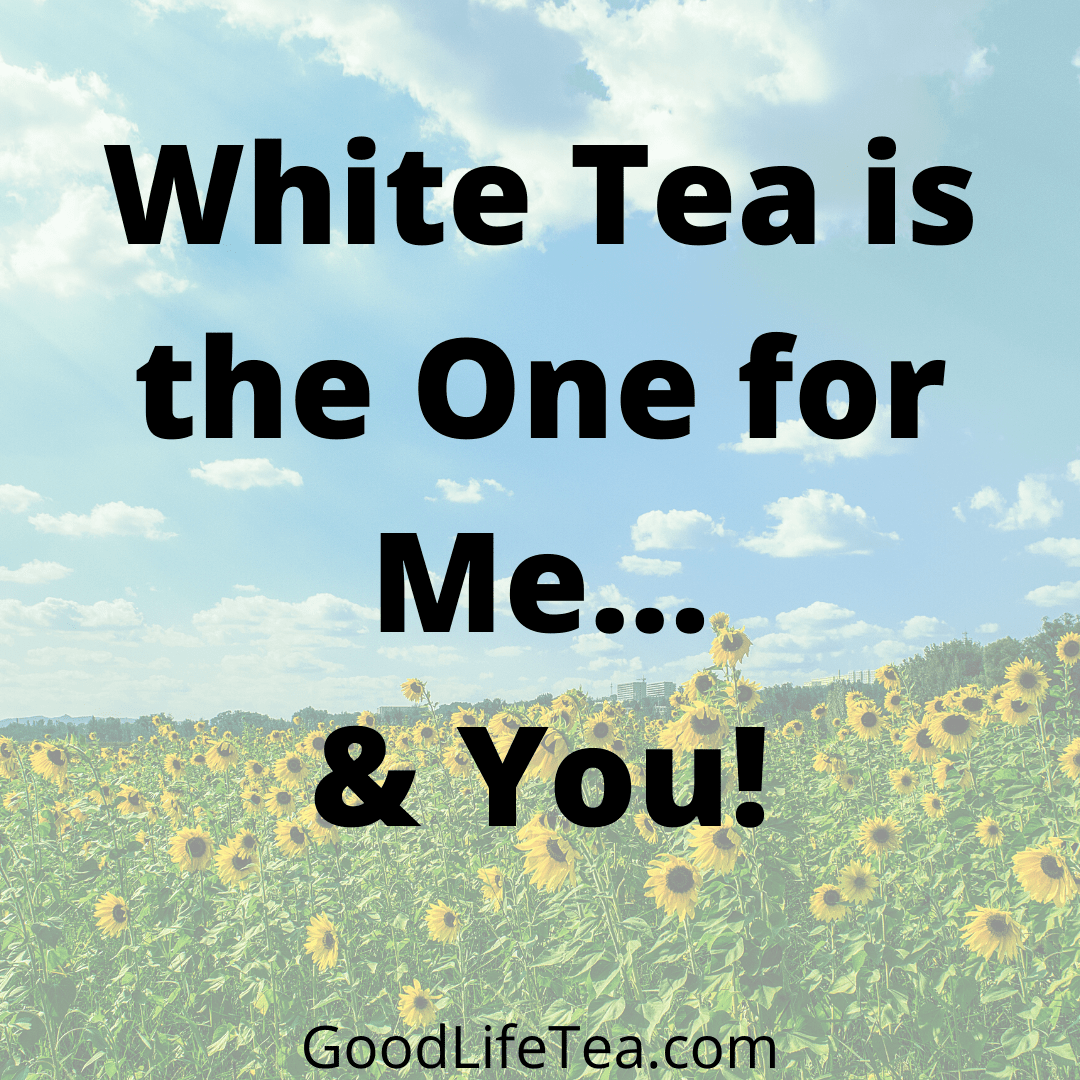 It is almost the weekend, tea friends! Who is excited? I know, I am! With the beautiful weather we have been having this week, I have noticed that more than one day in a row, we haven't had even one cloud in the sky! This gorgeous weather has been a bit of an inspiration for me to revisit some of my favorites from our White Tea collection!
Many people aren't familiar with white teas in general so I'll do a brief overview. If you have been following this blog, you know that all tea comes from the same plant. With white teas, the leaves from this plant are simply dried but don't go through the other complicated processes of wilting or steaming, like other teas (black and green). You may hear this called "White Peony Tea" or "Pai Mu Tan". It's simply another name for white tea. You will notice that this type of tea will look very fluffy and may have different buds or pieces of dried fruits or herbs for flavoring. Because the leaves are simply dried and the flavor is delicate, the flavors of these herbs, buds, or fruits will be prominent. 
One more distinct characteristic of white teas is their use of the young, immature leaves of the tea plants. As the tea plant grows, it is harvested many times throughout the season. The first, and youngest harvest, manifests into the white teas. These young buds give off almost a white or silver color when harvested. What is even more so desirable about this tea is this first harvest is overflowing with all of the nutritional value that has been stored through the winter. We have a special tea here, called Silver Needles, that consists of just this; the first wholesome harvest of tea leaves. This tea is a premium tea that appears to be almost covered in a fuzz and is absolutely brimming with both caffeine and antioxidant content. 
As mentioned, our other white teas have different flavors about them. We carry the following White Blueberry, White Peach. We suggest trying our decaf peach black tea, too!), White Peony, White Tangerine, White Tropics, and one called, Rhapsody in Blue. I have linked all of them here but will tell you about a couple of my personal favorites. 
Lately, on my list of top 5 favorite teas (it's so difficult to choose!) I have been sure to always include our White Blueberry. This has been making the cut as I have been dying to go blueberry picking and just haven't found the time! I love a recipe for blueberry zucchini snack cake with lemon buttercream and while I can't get myself to the blueberry fields, this has been a good substitute. The blueberry flavors that lay atop this tea are light and refreshing without being overbearing. They remind me of the lovely cool breeze that washes over you on a summer day, just when you need it most!  
Another favorite of mine is our Rhapsody in Blue. My palette usually favors things of a raspberry nature which is the base flavor of this white tea! The base tea, of course, is white, and is layered with flavors of raspberry and blueberry that just to me, speak of summer. It is rich in antioxidants and when served over ice, it is irresistible. The caffeine content can be a bit wide (anywhere from mild to strong), so I wouldn't recommend drinking it too late into the evening but as far as drinking it in general, my thoughts are, PICK SOME UP TODAY! 
These are just a few of my favorites but, in truth, I highly recommend all of our white teas. They are all super refreshing at this time of year and can add a delicate elegance to your next lunch or dinner gathering! If you already have an affinity for one, let us know why! Or if you so choose to take a chance and try one, let us know what you think! We love to hear your feedback and use it to fuel future posts! I can't wait to hear what you guys think! - Kaytea