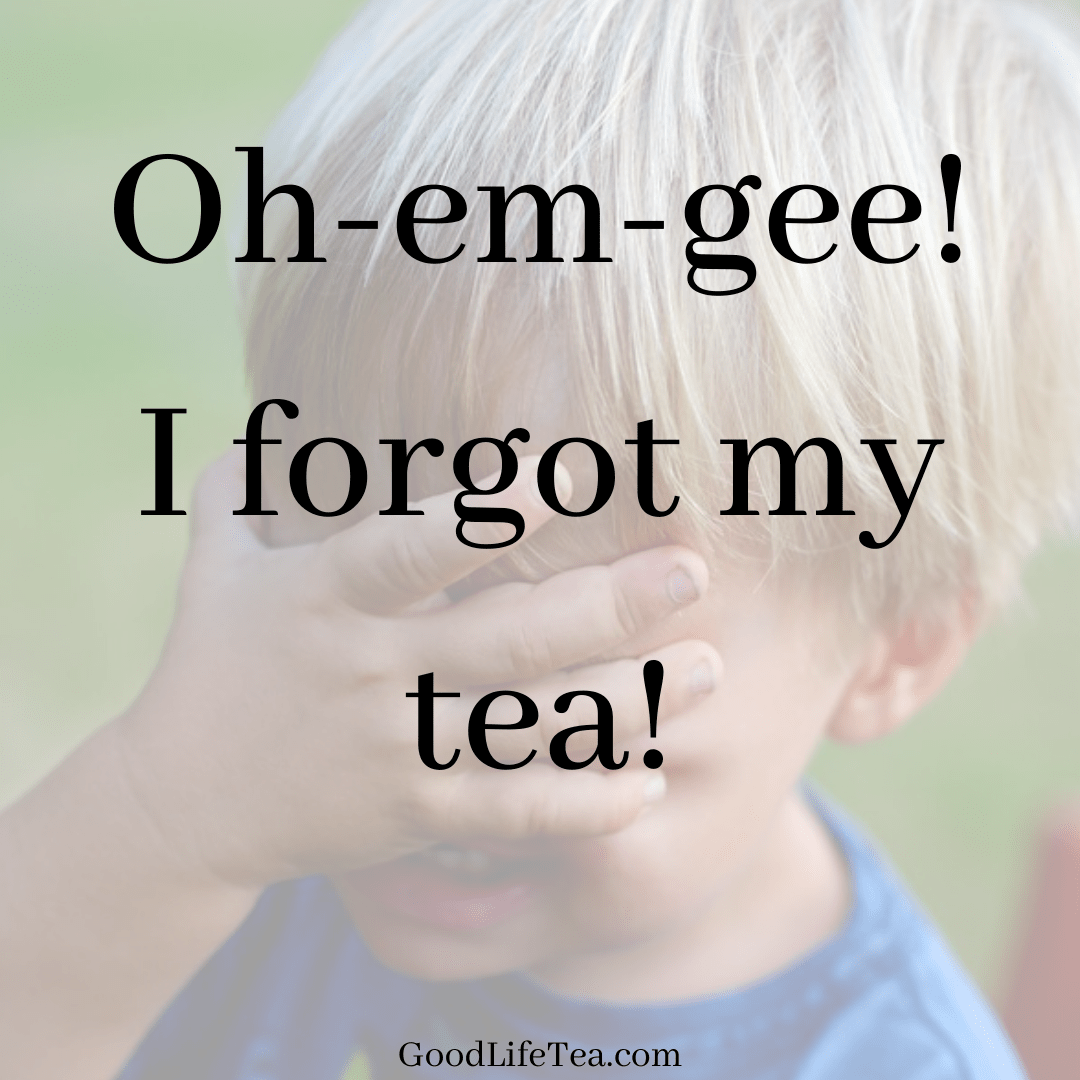 Happy Thursday, tea friends! We are almost to Friday. I hope you all had a wonderful week and were able to stay cool! Boy, was this week a scorcher! Am I right?
Because of these high temperatures and my busy schedule these past couple weeks, I am on my way downstate toward the ocean right now! I only have one problem! I realized I forgot my tea! Ay, Dios Mío! How could I have been so forgetful?! I am blaming it on the heat! 
While this could at first seem to be catastrophic and such a fumble on my part, I said to myself, "Fear not! We'll remedy this situation quickly!". The immediate panic was quickly replaced as I realized a few things. 
First and foremost, I almost always have some of our handy dandy little tea bags with me. I highly recommend that everyone does this! I always keep 5-10 in my purse with me so that when the itch for a cup of tea hits me, I am ready! 
Secondly, I want to remind everyone just how efficiently we ship our online orders! We implore same day shipping! If you order before our shop closes we will make sure to pack and ship your order to wherever you need it that day! When I had realized I forgot my tea, I quickly went to our website and submitted an order for a few of my favorites; White Peach, Angel Falls Mist, Sleep Better, and, of course, my Roasted Yerba Mate! My guardian angel, Susan assured me she would have them packed and shipped to my Air BnB before I could say "supercalifragilisticexpialidocious". These teas are all absolutely delicious and my favorites for a reason! Click on each one to read more about them! 
Although I forgot my teas, I somehow managed to remember my infuser! See, I definitely somewhat had tea on the brain! What is so wonderful about these infusers is they are compact, easy to transport, and that they make making your tea so incredibly easy! All you do is put teaspoon or two (depending on which tea you are drinking) into your infuser, put the infuser in your mug, pour your hot water over it, and cover for about 5 minutes to steep! It could not be easier and is so quick! They too, are much more environmentally friendly than teabags. You can reuse your infuser forever! Lastly, infusers actually are a better way to make tea as they allow your water to interact with the tea leaves more so. This will enhance your flavors! 
Something that at first seemed to be a crisis (yes, in my life, forgetting my tea is absolutely a crisis) was so easily remedied and solved! I owe it all to the ease of using our website and what I have learned working at the tea shop!
The last thing to mention here is, when on vacation, I encourage you to look up local tea shops that you may be able to visit! Go check out something new and let us know what you found! We promote tea drinking anywhere and anytime, and we love to hear what other tea aficionados may be doing! Hoping you all are able to find a way to stay cool this weekend! - Kaytea :)