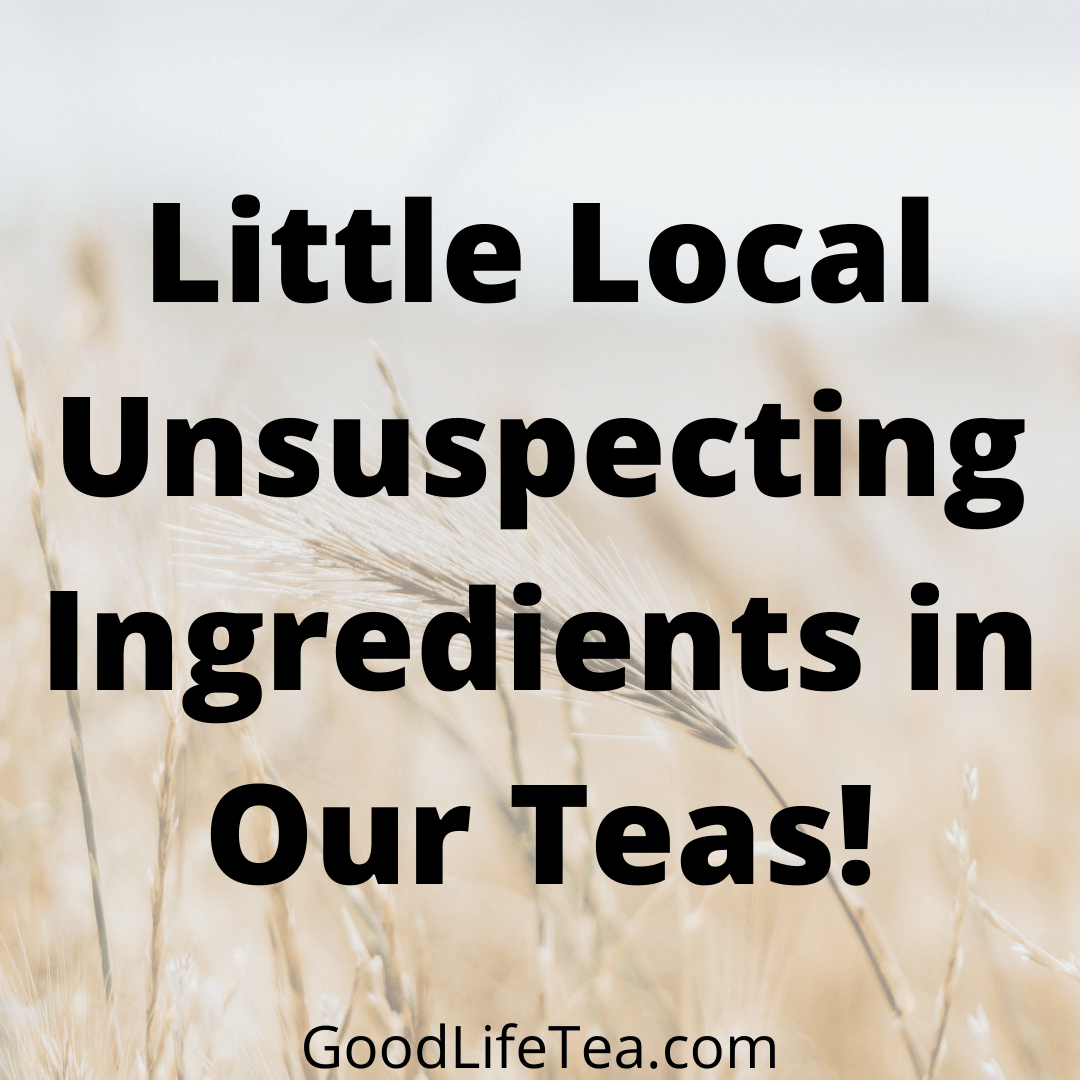 Happy Monday, friends! I say "happy" because we should all be grateful for the beautiful weekend that we had, as well as the chance to conquer this week!
Today, I would love to talk to you all about some of the ingredients in our teas that you may not realize actually grow very close to home! These ingredients are things that you may even see regularly driving around and not even know it! Let's start with a couple obvious ones!
First, I'm sure you all have seen lately in Upstate, NY that blueberries are in season. Blueberries are one of my absolute favorite fruits and are know for being packed with antioxidants, potassium, and vitamin C! The blueberry season here is rather long. It starts in early July and extends to late August and early September. Our teas that contain these delectable little delicacies include our White Blueberry, Bingo Blueberry, Berry Berry, C of Tranquility, and Rhapsody in Blue. I've linked them all here for you to take a further look at but my personal favorite is our Rhapsody in Blue. This is also a white tea and I love that raspberry notes that complement the blueberry so nicely. 
The next ingredient in our teas that you may not be so familiar with but do see quite a bit around here is cornflower. If you are unfamiliar with the cornflower, it looks like this! 
Does this seem more familiar? It really is a beautiful, little flower that we are lucky to have around us! They are more of a wild flower and their bright color makes them especially popular in wedding bouquets or arrangements! One other interesting fact about cornflower's the role in which they play in German history. They are said to have saved the children of Queen Luis of Prussia. When she was fleeing Berlin, the urban legend tells us that she hid the children in cornflower fields and kept them quiet by way of having them weave wreaths of the cornflowers. In honor of her bravery, the Prussian army incorporated the traditional "cornflower blue" color in their uniforms! Again, we see this lovely ingredient in more than a couple of our teas! It is in our Cream of Earl Grey, Blue Eyes, Hip Hop Licorice, Blue Sapphire, Decaf Earl Grey, and again, in the Bingo Blueberry. A lot of these teas incorporate the cornflower for it's sheer and ravishing color. The bright "cornflower blue", as mentioned above, adds a beautiful visual to the tea! It is especially evident in the Cream of Earl Grey. This tea is a variation on the traditional Earl Grey! It adds a vanilla "creaminess" to the already savory bergamot flavors. It also has subtle citrus notes from the orange peels present which, along with the blue of the cornflower, only enhances the visual beauty of this tea! 
The last local love that I would like to drive into in this post is known as calendula. You may have heard it more commonly referred to as "marigold" or "pot marigold" and it looks like this! 
Again, these are a beautiful flower. They are used for their exuberant coloration and their flavoring that is often compared to saffron. We see calendula used as an immune booster and in many cosmetic products for it's coloring as well! For our purposes, this wholesome plant is present in our Belgian Chocolate rooibos tea and our Angel Falls Mist. If you have been following the blog, you know that the Angel Falls Mist is one of my personal favorites. The flavor profile of this tisane tea is off the charts! It is a mix of strawberry and citrus that only opens up to apple, hibiscus, rosehips, and the calendula. I highly recommend trying this today!
These are only a few of the ingredients in our tea that you may recognize. Many of our other teas incorporate lavender, chamomile, rose petals, hibiscus, and rosehips that can all be grown locally and that you may be familiar with! Let us know of any other ingredients that you know of that are present in our teas or that you have questions on! We absolutely love hearing from you and hearing your feedback! I hope you all have a wonderful week and that you stay cool out there! - Kaytea :)