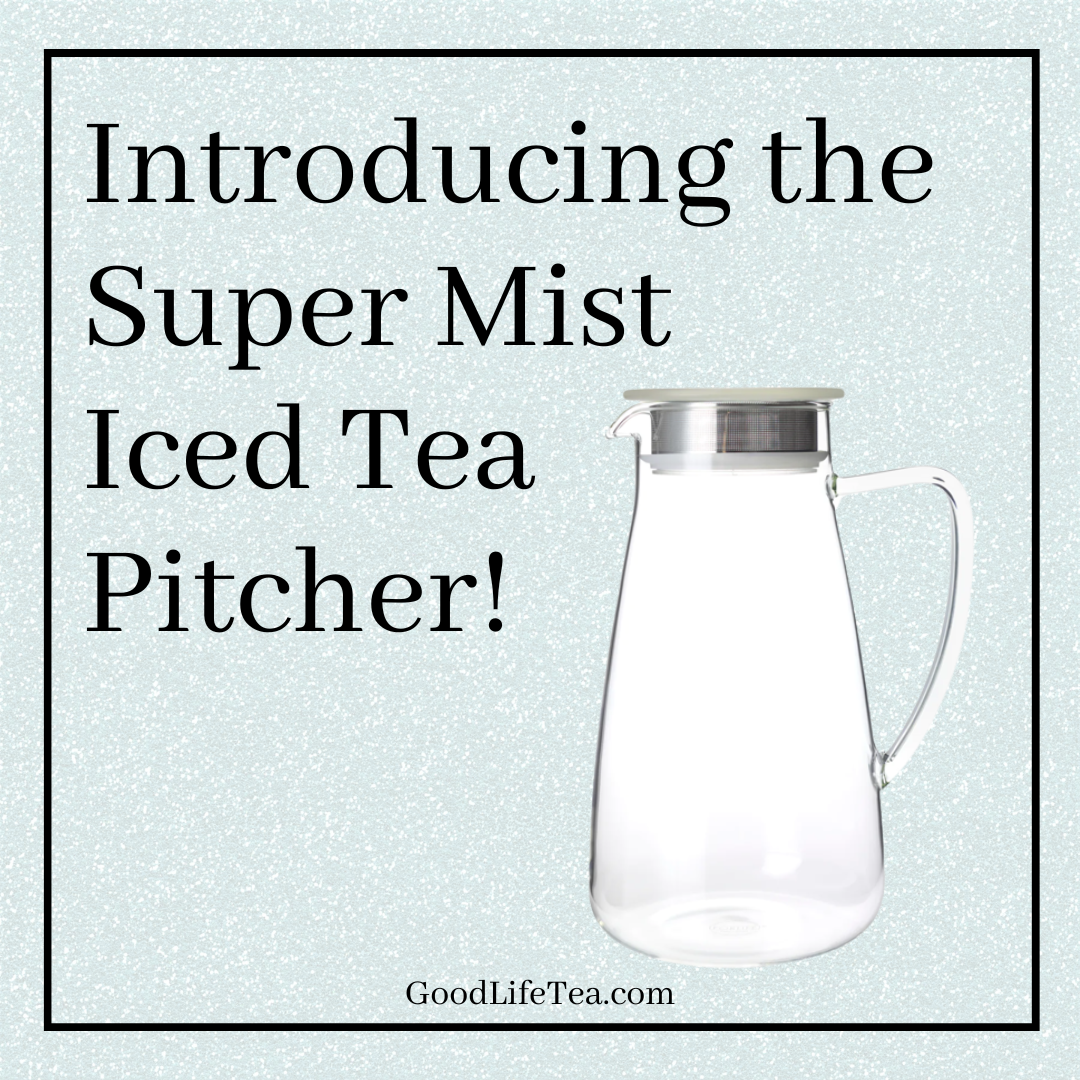 Good morning, tea friends! We have some exciting news for you today! We are thrilled to be announcing our newest piece of tea ware in the store  - our Super Mist Iced Tea Pitcher!
Our best selling piece of tea ware continually proves to be our
50 ounce Mist Iced Tea Pitcher
and we have become accustomed to hearing "I love it. I only wish it was bigger!". We heard you and are so happy to be bringing you this larger size of the Mist pitcher, affectionately known here as the
Super Mist
! Our S
uper Mist
pitcher works just like the
50 ounce pitcher,
it simply makes you more tea at 64 ounces per pitcher. Below, I'll quickly go over again the 3 easy steps to using this pitcher, as well as suggest some of what have been our most popular blends this summer for you to try. Don't forget to read to the end for a special deal! 😉
Let's quickly revisit the absolute easiest way to make iced tea in the world. 


Using our Mist Iced Tea Pitchers, you can make your favorite iced tea in just 3 easy steps. 


1. Cover the bottom of your pitcher with a layer of the tea of your choice. (If you find you like your tea a bit stronger or more flavorful, simply just make your layer a bit thicker.) 👍
2. Fill your pitcher with room temperature water to the neck. 💧


3. Pop your pitcher in your refrigerator over night and wake up to a full pitcher of deliciousness to be enjoyed all day long! 🍹

**Making this tea does take 6-8 hours. But, if you are in more of a hurry and need to make tea for unexpected guests or something of the sort, simply repeat step 1, in step 2, fill your pitcher half way up with boiling water, and fill the rest with ice. You will have a full pitcher to be enjoyed within an hour!**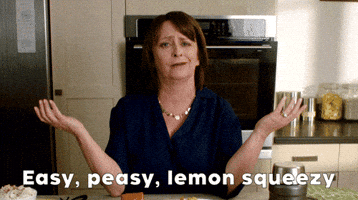 Now that you are in the know about the world's easiest way to make iced tea, let's chat about some of our most popular teas for the summer of 2023. 👍 As expected, fruit teas are always a fan favorite in the summer months. Everyone is craving the flavorful nature of the fruits in our teas that is perfectly complemented by refreshing herbs. Lately we have noticed many of our customers coming in seeking out something with raspberry notes. Luckily, we have a few teas to satisfying this hankering. Let's start with our new tea, the Raspberry Refresher. Being a tisane fruit tea, this beautiful blend is comprised completely of dehydrated fruits and herbs (bonus: it's caffeine free and perfect for kiddos or for later in the day!). Raspberry Refresher is made up of hibiscus, rosehips, apple pieces, rum flavor, spearmint, raspberry flavors, and natural flavors. Since it's initial release, this blend has been one that we have seen customers continue to return for to make in their Mist Iced Tea Pitcher all summer long. If you are more of black tea type savant, but are still in search of something with raspberry notes, fear not, we also have our Decaf Raspberry black tea. Being decaffeinated, again, this allows you to drink this tea at all hours without disrupting your sleep schedule. Overtop a base of a Decaf Ceylon tea, you will notice an almost jam-like flavor from natural raspberry flavoring that is delectably dreamlike - especially served over ice. We have touched on popular fruit and black teas for iced teas this summer, and I don't want our green, white, rooibos, or oolong tea friends to feel left out. Therefore, next I'll list a recommendation for each of these types of teas that we have seen be especially popular this summer. 
- Green Tea: One green tea I have noticed customers gravitate towards this summer has been our Hello Hawaii. As a sipper who is not typically partial to the vegetal tones associated with green teas, I can vouch for this iced tea choice in that the fruity flavors of pineapple and papaya really take over here. From the first sniff when you open your bag or can, you will notice true island flavors. It is absolutely delicious and refreshing and can help to mentally transport you to the island you may wish to be on. 

- White Tea: A fun white iced tea for this summer has been our White Blueberry tea. The blueberry notes in this tea are light and dainty which is perfect for a cool down in the afternoon. A fun addition that we have seen with this tea is serving your it with frozen blueberries for aesthetic and to help keep your drink cool longer! 
- Rooibos Tea: In terms of our rooibos teas, a surprisingly lovely tea served over ice is our Gentle Slumber. Our Gentle Slumber is made up of rooibos tea, chamomile, and peppermint and is a perfect way to cap off a long summer day. When the evening sun is still hot, try pouring a glass of this tea over ice cubes and sipping mindfully on what went well throughout your day. The sandman will soon be stepping on your doorstep. 
- Oolong Tea: For our Oolong teas, we have seen customers go the fruity route, again. Our Pomegranate Oolong tea has been a consistent pick for oolong drinkers and there is no question as to why. Atop the oolong leaves lays refreshing natural  pomegranate flavoring that cleanses the palette on a humid summer afternoon. Don't just take our word for it though, try some yourself today!
If you try any of these teas in our newest Super Mist Iced Tea Pitcher, let us know what you think! If you perhaps already have a favorite, let us know about that, as well! We can't wait to hear about you all enjoying your iced tea and it helping you beat the heat this summer! 🍹 Happy sipping! - Kaytea 
P.S. If you do purchase a Super Mist Iced Tea Pitcher today, we'll include two free ounces of any tea of your choice! 👏👏👏This is more than enough to get you started with your first couple pitchers of iced tea! Simply let us know which tea you would like in the "Special instructions for seller" box when ordering! 👍