Good morning, sippers! Previously this week, we officially celebrated the first day of fall! The first day of fall was Saturday, September 23, 2023—the same day as the autumn equinox—in the Northern Hemisphere and we are thrilled to be entering the next phase of the year with you all. As temperatures begin to cool down, we always notice that more of you are thinking about tea in efforts to warm up! We love that. While we do love each and every one of our blends of tea, in this post, we'll be detailing for you 6 of our most popular tea blends for this time of year. Check them our below!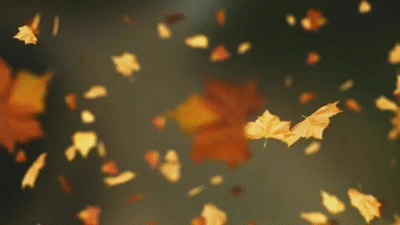 Let's start with one of our teas that is so fitting that it actually has "autumn" in the name - our
Autumn Sunset
! This is our owner, Susan's, favorite tea for a reason. It is delicious! It combines the fruity notes of summer with the refreshing and cool elements of fall. In our
Autumn Sunset
, you will find 
apple pieces, raspberry leaves, lemon balm, rose hips, peppermint leaves, hibiscus, natural passionfruit flavor, cranberries, safflower, and blue cornflowers. Not only is it absolutely stunning to look at, but once you brew it you will only more so "fall" in love. The fruity notes that you taste initially are perfectly complemented with the cool, minty, and refreshing follow up that is provided by the peppermint leaves. It is also caffeine free which makes it perfect to watch the sunset with! Let Susan know how you like her favorite tea! 
Next up, I want to mention another one of our teas that includes "autumn", fittingly, in its title - our African Autumn. Another caffeine free option, our African Autumn is one of our most popular rooibos teas. Rooibos teas hail from South Africa and are all praised for their antioxidant content, which is perfect for the sniffles that start to appear at this time of year. In terms of our African Autumn rooibos tea, you will find the expected flavors of rooibos teas along with some cranberry and orange notes. It is a perfect transitional tea for this change in seasons, in that the fruity components are reminiscent of sweet summer days. If you decide to cozy up with a cup of African Autumn, let us know what you think!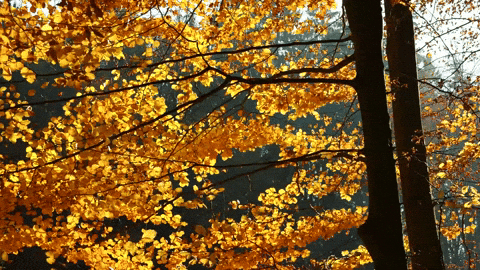 In autumn one of my favorite things to do is enjoy a campfire outside! There are few things better than curling up with some of your nearest and dearest as the fall air sets in, telling stories from the day, roasting s'mores, and laughing about the memories that were made this past summer. If you are like us in the Finger Lakes, and have been experiencing rain, you may not have been able to build your campfire this weekend. Fear not, we have a remedy for these types of situations. Our Lapsang Souchong tea, is what I feel to be the equivalent of "campfire in a cup"! This tea, from the Fujian province of China, is well known for its incredibly smoky aromas. Truly, sipping on this tea, you will be greeted with the same fragrances that you find sitting next to the fire with your friends, and in times when you can't physically do this, a cup of our Lapsang Souchong is a great substitute. (👌Bonus Fall tea suggestion: If you find that our Lapsang Souchong is just too strong for your palette preferences, a bit of a toned down version of this tea that we often recommend is our Russian Country black tea.👌) Let us know how you fare with our smoky "campfire in a cup" teas!
Next, I want to make sure that I include one of our teas that I regularly recommend to customers coming in and looking for a fun, unexpected breakfast tea. What is a flavor that you associate with your lazy, fall Sunday mornings? What is one of the most underrated condiments in terms of breakfast? What is Buddy the Elf's secret sauce that he considers its own food group? The answer to all of these - maple syrup, of course! And while maple syrup is absolutely delicious, it is packed with sugars which we may be trying to avoid, or save for those Christmas cookies that are coming. Again, at Good Life Tea, we have just the work around for this. Our Maple black tea is absolutely delicious and tastes just like your favorite breakfast treats, all with zero calories and zero sugar! It also has a moderate to strong caffeine content to really get your day jumpstarted and ensure you are ready to be productive. If you are looking for a tea to begin your day with this fall, try our Maple black tea and then report back! Tell us how this fall flavored tea treats you. 
Another tea that I have seen become more popular with the onset of the fall season proves our Spice Bomb tea. I would be remiss not to include it here as it is one of our most popular decaf black teas and its combination of the masala spices atop our decaf black tea make this chai tea a perfect way to usher in cooler temperatures. Our Spice Bomb tea is a decaffeinated version of one of our most popular teas, our Heaven Sent Chai, which just like the Spice Bomb incorporates the traditional masala spices of clove, cinnamon, cardamom, ginger, clove, and black pepper all layered over a black tea. These warm and spicy flavors warm more than just your cup, but your soul, too. If you decide to try either one of these chais, let us know what you think! 
Lastly, I want to include our most popular tea, our Hot Cinnamon Spice, as a stellar tea to keep in your cupboard during this season. It is our most popular tea for good reason, as it is absolutely delicious, and packs a punch in terms of flavor. A top our black tea, in Hot Cinnamon Spice, you will find, three different kinds of cinnamon, and clove, accented with orange peel. The flavors found in this tea are often compared to that of Fireball whisky or Big Red gum. Also, because of its popularity we carry this tea in both a Decaf Hot Cinnamon Spice and a Caffeine Free Hot Cinnamon Spice blend, as well. I have some even better news for you, as well. This popular, unforgettable tea (all three varieties), just happens to be featured in our teas of the month this month - making it 20% off! Don't wait on this one, friends! Get your Hot Cinnamon Spice today!
If you have any other teas that you find yourself always grabbing for at this time of year, please comment below! We love to hear your feedback and take it into account when we are deciding which teas to add to our offerings. We hope you are all able to stay dry and cozy and have fun trying some of your favorite fall teas this week. Happy sipping! - Kaytea :) 
P.S. If you find yourself sipping on a fall tea, snap a selfie or a picture of it, send it to us, or tag us on your social media! We will send you a discount code to be used on your next order! 📷👍💚