Good morning, sippers! I say "good morning", in that, it has been a good morning for me as I have had my caffeine! I know some of you can relate to that sentiment, and today's blog is dedicated to bringing your attention to the start of, not only March tomorrow, but also Caffeine Awareness Month!
Caffeine Awareness Month began in 2003 as a way to encourage individuals to examine their own caffeine consumption, and also to inform them about certain, unexpected foods and beverages that contain caffeine. It since has been used as such, and for our purposes this year, as a way to make you aware of the different levels of caffeine in our teas!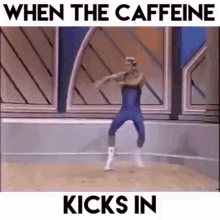 To begin, we are very conscientious to the fact that some people are very sensitive to caffeine and that it affects them greatly. In fact, our very own Susan finds that even teas with small caffeine content keep her up well into the wee hours of the night. Because of that, Susan tries to stay within our
Decaf
and
Caffeine Free
tea categories; her favorite being our
Autumn Sunset
tisane tea.
Autumn Sunset
is a beautiful blend of apple pieces, raspberry leaves, lemon balm, rose hips, peppermint leaves, hibiscus, natural passionfruit flavor, cranberries, safflower, and blue cornflowers. The initial fruitiness is quickly balanced by minty and fresh peppermint on the finish. Just as
Autumn Sunset
is a tisane, all of our
fruit and herbal teas
are completely caffeine free with no sugars. They are both delicious and a wonderful alternative to fruit juices, energy drinks, sodas, or things like Kool-Aid that are all often high in sugar, caffeine, and disrupt your sleep schedules. We highly recommend these for kids as well!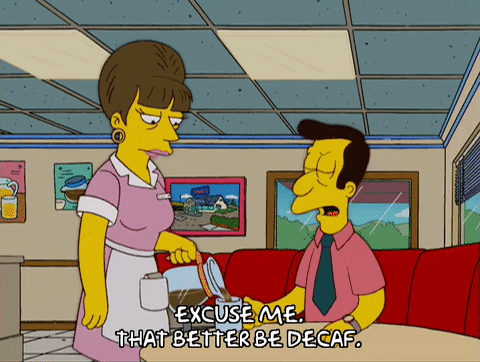 If you are saying to yourself, "Hold up, Kaytea, I thought decaf and caffeine free were the same thing? What do you mean?", don't worry, I regularly hear this. There actually is a slight difference between the two though. When it comes to our
decaffeinated
teas, these are teas that initially contained caffeine, but have since undergone
decaffeination through a CO2 process that lowers but does not completely eradicate the caffeine in the tea. The CO2 process is much preferred to the alternative process that involves chemicals
. They, therefore, contain very trace amounts of caffeine that only those very sensitive to the molecule would notice. Our
caffeine free teas
 are just as they suggest and have never contained any caffeine. 
If you are someone who enjoys a little boost in the morning but you are not looking for anything too high in caffeine, I recommend one of our more moderate teas, like
Blue Sapphire
black tea. This tea hails from the plains of Kenya and is a clean, fresh black tea that features blue cornflowers a top for visual appeal. This is certainly one of our most popular black teas and embodies just the right amount of caffeine to help you power through your morning without allowing for the afternoon crash. 
While the moderate or medium amounts of caffeine are just what some are looking for, I have another option for those who just need that little extra "oomph" as well. This one is actually a bit of a trick as well, which I'll explain. For those who categorize themselves as "caffeine crazed" or something of the sorts, I recommend my favorite tea, our
Roasted Yerba Mate
. This tea is traditionally consumed by gauchos in Brazil as a way to stay awake and alert while watching over their sheep. It is a deep, almost coffee like flavor, that I enjoy alongside a few of our
amber sugar crystals
or a dollop of honey. The trick that I alluded to above proves that our
Roasted Yerba Mate
 actually contains a molecule known as mateine, that is very similar to caffeine in structure. Mateine allows for the same benefits as caffeine in terms of increased energy, heightened focus, and elevated alertness but does not break down and cause the dreaded caffeine crash. You simply come down slowly and have a less abrupt drop off. Learn more from Aubrey here!
If you have any teas that you enjoy personally due to their caffeine content (or lack there of!), please let us know below! We would love to know why you love these teas and your personal experiences with it! We hope that you have a wonderful start to your week and are able to find a fun way to kick off Caffeine Awareness Month! Happy sipping! - Kaytea :) 
P.S. For information on caffeine content of any of our teas, please see the information listed at the bottom of each teas description on our website! For even more information, reach out to us here or send us an email at info@goodlifetea.com! :) 
P.S.S. Be on the lookout this Thursday for a detailed blog on our
Irish Breakfast tea
as it will officially be March and it is that time of year! ☘️☘️☘️