Good morning, sweet tea sippers! I hope that you all had a wonderful weekend and have been enjoying the slow rise in temperatures that we have been experiencing! Speaking of warming temperatures, something that inevitably comes with the changing of seasons proves seasonal allergies. You know what I'm talking about. As the temperatures start to warm and the flowers begin to pop out of the ground, we start to feel some of that post nasal drip, sneezing ensues, and you start to spend a bit more on tissues than normal. Because these symptoms are hard to avoid and because I have been experiencing them myself, I thought a great tea topic to discuss today would be some of our teas to help alleviate the burden that comes along with the seasonal allergies. Check out my recommendations below!
Let's start with our 
Rooibos teas
.
Rooibos teas
are herbal teas that are native South Africa and made from the plant known as the "red bush". These teas are continually praised for their many health benefits and backed specifically by Dr. Oz.
Rooibos teas
are also packed with bioflavonoids such as rutin and quercetin that block the release of histamines - an important factor in allergic reactions. Regular consumption of
rooibos tea
helps to metabolize allergens and to alleviate allergy symptoms, including skin irritations and sneezing. Some of our most popular
rooibos teas
include our
Belgian Chocolate
,
Bourbon St. Vanilla
, and
Chocolate Mint
. Not only are these a great calorie free alternative to dessert but,
rooibos teas
, being caffeine free in nature, can be enjoyed in the evening and not disrupt your sleep schedule! 
Another ingredient found in many of our teas that proves helpful when combating seasonal allergies is ginger. The benefits of
ginger
are numerous and it is often used to fight nausea. However, teas containing ginger are also an excellent natural antihistamine and an infusion that helps reduce inflammation within the nose and deter against mucus formation. Some of our popular teas that utilize
ginger
include our
Fine Cut Ginger
, our
Ginger's Island
, and our
Ginger N Green
. Our
Fine Cut Ginger
is simply just ginger root itself that is dried, and should the flavor be a bit overwhelming for you, we have numerous customers who blend this with other teas to help neutralize.
Ginger's Island
is a tisane tea that is made up of ginger, dried apples, coconut, pineapple, rose hip, hibiscus, and lemongrass. This blend is beloved by many and is continually one of our top sellers, especially at this time of year. Our
Ginger N Green
 tea is a base Sencha style green tea that incorporates fine cut ginger a top. It is a spicy blend so we sometimes recommend adding a bit of honey. The spiciness from the ginger counterbalances the sweetness of the honey and makes for a very intriguing beverage. Let us know which ginger tea you decide to try today!
Another herb that helps with decongestion proves
peppermint
. Thankfully, we have many teas that incorporate this ingredient as well! Some of my personal favorites include our
Peppermint
herbal tea, our Susan's favorite, our
Autumn Sunset
tisane tea, our
Gentle Slumber
tisane tea, and our
Moroccan Mint
green tea. Our Peppermint is simply pure, dried peppermint that helps to clear your sinuses as you sip. Susan's favorite, our
Autumn Sunset
 incorporates the ingredients of apple pieces, raspberry leaves, lemon balm, rose hips, peppermint leaves, hibiscus, natural passionfruit flavor, cranberries, safflower, and blue cornflowers. This tea is packed with flavors that both excite your senses and relax your taste buds. 
Gentle Slumber
is a tea that we recommend for the evening hours to help you calm your senses and body. This tea pulls together rooibos tea (which we already mentioned is great for combatting allergies), peppermint, and chamomile. Lastly, if you are more of a green tea guru, our
Moroccan Mint
tea may be just what you are searching for to cure your sniffles and sneezing. This organic green tea is mixed with peppermint to create a refreshing and sinus clearing blend. Should you not have seen a peppermint tea that peaks your interest here, check out the rest of our teas that incorporate this ingredient
here
! 
Another interesting fact that I found when researching teas to help alleviate allergy symptoms proves that green tea, itself, can help with these ailments. 
Green tea
 is an antioxidant rich in quercetin, a plant compound that promotes anti-inflammatory protection against allergens. It is quercetin that gives green tea its pigmentation and helps to block the immune reactions caused by pollen, dust, and animal hair; all of which are aggravators of seasonal allergies. What's even better about this fact is that you know we have plenty of different kinds of 
green tea
at Good Life Tea! Our most popular green tea is our
Kyoto Cherry Rose
. This beautiful (both to the eye and the palette) green tea is a Sencha-style base that is layered with fruity cherry notes and whole rose petals. Check out this video of our friend Aubrey to learn more! 
Another ingredient found in some of our teas that can offer you relief in terms of seasonal allergies proves turmeric. Turmeric acts as a natural antihistamine and slows the onset of symptoms such as congestion, sneezing, and coughing. Turmeric is also a main ingredient in one of our newer teas known as
Joyful Release
that has become incredibly popular.
Joyful Release
is a tisane tea that is made up of a
pple pieces, orange, ginger, cinnamon, turmeric, rose hips, black peppercorn, mango pieces, natural orange flavor, marigold flowers, and natural mango flavors. Talk about jam packed with flavor! As with all of our other tisane teas, this blend is completely caffeine free so if you find yourself coughing and sneezing after a long day, don't worry about enjoying a cup of this at night either!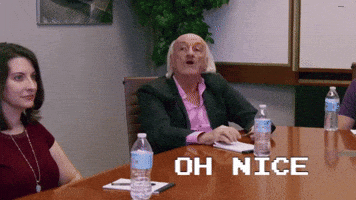 Some other ingredients that are known to help with seasonal allergies and found in our teas include licorice, lemon balm, and berries. I'll let you guys peruse our website and find ones for yourselves that include these. (Hint, hint...
Berry Berry
,
Hip Hop Licorice
,
Licorice Black tea
, 
Take a Breathe
,
Heaven on Earth
,
Amethyst Berry
, and more!) If you have any teas that you have found for yourself already that help with the change in season and allergies, please leave a comment below! We love your feedback and seek to help foster interaction within the tea community! I hope you all have a wonderful week and I'll talk to you soon! Happy sipping and hopefully no sneezing! - Kaytea :) 
P.S. Here is just one review on our
Joyful Release
! You know you want to try it! 
"Best Tea I Have Ever Had!!!
I am an avid tea drinker and this tea is one of the best tea if not the best tea I have ever had! I absolutely love it!! The flavor combination is so perfect!! I had to go back and get more a few days after purchasing it for the first time!!!"